---
ProMate, the leading Sri Lankan brand of exercise books, manufactured in compliance with international standards, established a new sales record during the last school term, Printxcel (Pvt.) Ltd Chief Operation Officer Nalinda Jayamanne said.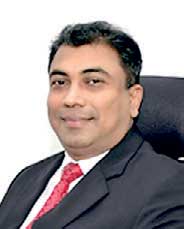 Inspired by the rich inheritance of 60 years in the domain of publications and printing of government school text books it carries from its parent company, ProMate is all set to take the exercise books landscape to the next level. Expressing his views on the new sales record achieved by ProMate exercise books, Jayamanne said, "With the introduction of ProMate exercise books to the market, the products became exceedingly popular amongst school children within a short period of time. The primary reason the ProMate brand became so well received and widely favoured was its superlative quality and refined finish, which are both attractive and appealing.
It was because of these distinctive features that we were able to set a new sales record during the last school term. Now, a 'ProMate wave' has been triggered amongst school children. Firstly, I take this opportunity to express my gratitude to school children and their parents who reposed faith and trust on ProMate.
Secondly, I thank all our distributors across the country, owners of bookshops and the ProMate sales team who contributed towards efforts to make ProMate easily accessible to these school children and also to all employees and the management of Printxcel (Pvt.) Ltd, for making this a reality."
ProMate exercise books are manufactured using an exclusively picked paper of 70GSM imported from Indonesia. These books are produced in compliance with global standards, taking into account the health and safety aspects of school-going children, Jayamanne stressed.
Printxcel has introduced to the market a range of exercise books, CR books, note books, note pads, drawing books and B5 sized books under the ProMate brand. The production process of these books have been awarded ISO 9001-2008 international certification. It was Printxcel which introduced B5 sized books for the first time to the
Sri Lankan market.
At present, an overwhelming demand exists for B5 sized books from across the country. As a result, Printxcel (Pvt.) Ltd is in the process of broadbasing its islandwide distribution network to meet the growing demand. In addition, Printxcel has initiated measures to further improve the quality of ProMate products through the fusion of ultramodern, state-of-the-art technology, where the printing process is concerned.
Apart from its ProMate books, Printxcel has also introduced to the market a range of superior quality stationery products under the 'Mango' brand for the use of school, home and office. The relaunch of Rathna Exercise Books, the well-known brand produced by the prestigious Rathna Publishers, under a new look with the depiction of famous and popular cartoon characters it tipped to be significantly popular amongst children, is also
in the offing.