---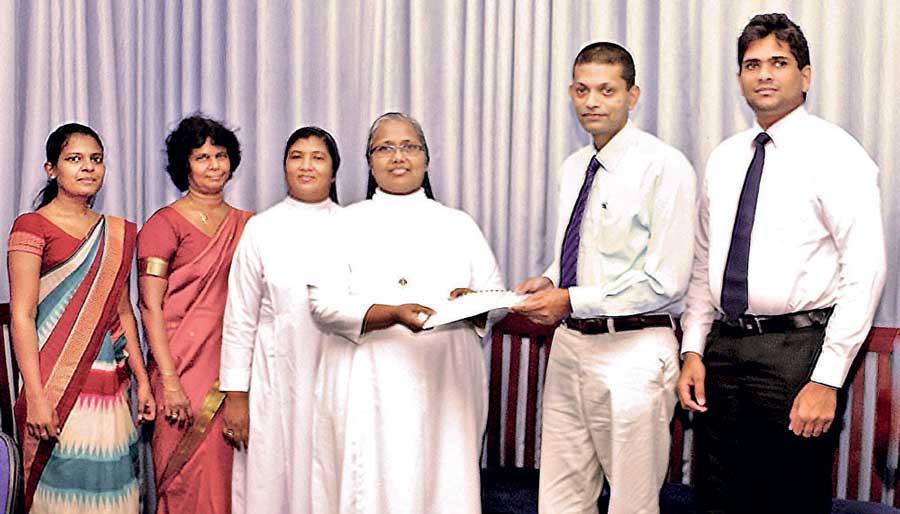 Good Shepherd Convent Principal Rev. Sr. Renuka Silva and Headstart Director Asanga Vitharana exchange the relevant agreements in the presence of representatives of the respective institutions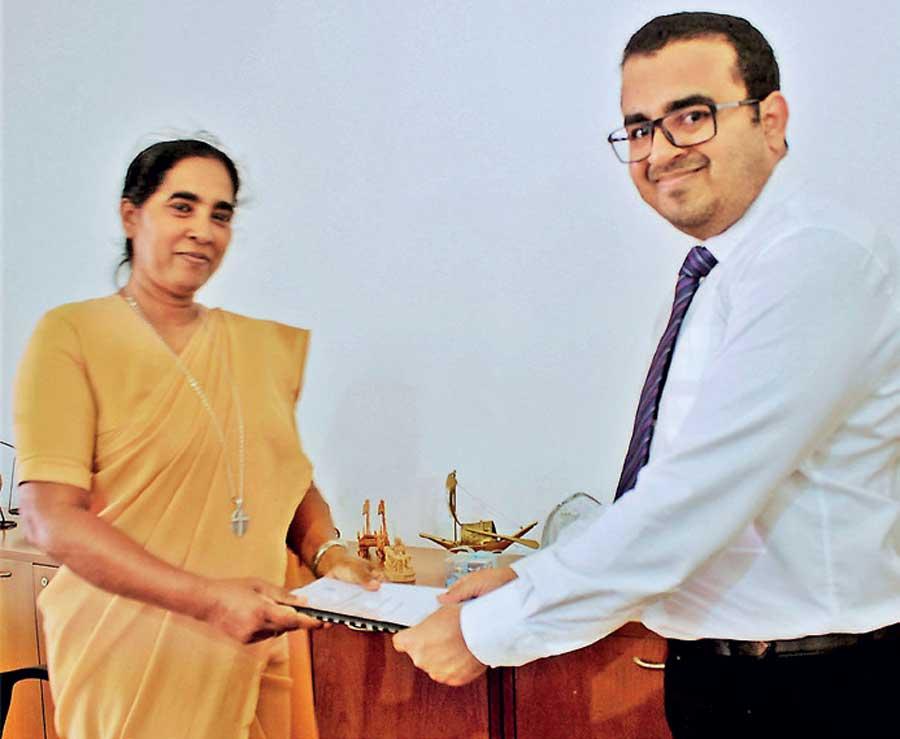 Holy Family Convent Principal Rev. Sr. Deepa Fernando and Headstart CEO Hasitha Dela exchange agreements
Two leading Colombo schools have implemented a digital learning system in collaboration with Headstart (Pvt.) Ltd in order to supplement students' classroom education, as well as to be able to keep students engaged in learning during times when schools are closed.

Holy Family Convent, Colombo and Good Shepherd Convent, Kotahena have set this digital learning process in motion, providing their students online access to customised lessons and learning material based on their syllabuses, the company said.

Besides developing and deploying the learning management systems, Headstart, the pioneering e-learning solutions provider in Sri Lanka, was also involved in training teachers in these schools to develop content for the online portal, and to digitise material currently in hard-copy form.

Furthermore, the company helped set up SMS and email facilities to enable the schools to communicate with students and parents to expedite access to the learning portal.

One the leading digital learning enablers in Sri Lanka, Headstart has executed a smart school programme in more than 200 government schools with project partners, Commercial Bank, Microsoft and Dialog.

The company has announced that it is in process of setting up similar Learning management systems, interactive learning content and digital transformation services in several other private schools in the country. The company said it would provide the learning management systems and digital transformation services to interested schools at a nominal cost.

Although teacher training and content creation can take time, the system can be deployed to students quickly thanks to Headstart's ownership of guru.lk - the largest online digital learning eco system in Sri Lanka with a ready-made content library.

The company said its online learning products can be particularly useful in times when schools are closed or school attendance is limited, making catching up necessary. The system encourages students to learn independently and in a more engaging manner.

Additionally, the portal allows students and teachers to interact online by enabling assignments to be uploaded, shared and commented on, on the system.

Commenting on this venture, Headstart CEO Hasitha Dela said: "We are happy to be able to offer our services at this moment to the selected schools. We truly believe that education without barriers is the right of every child. To support any school that intends to be a part of this, Headstart is willing to offer the learning management system and digital transformation services, which will allow students to continue learning from home with the use of broadband. The company provides teacher training for learning content creation and a state-of-the-art learning management system for teaching, learning and monitoring the progress of the students and the teachers."

Headstart (Pvt.) Ltd has been developing content for the ICTA/Ministry of Education on school curricula since 2009. The company was a tech start-up with a project named 'Vidunena' under which the GCE A/L Science curriculum was provided to schools in an E Learning format, through an
ICTA grant.

The company now owns the largest E Learning content portal in Sri Lanka with more than 600,000 learners and 8,100 plus lessons to choose from. The content knowledge pool includes university academics, teachers, business leaders, corporate trainers and soft skills trainers, and is the largest such education-related talent pool in Sri Lanka.

The company also provides E Learning content and platform solutions to corporates, institutions, the government sector and the general public under the brand name
Guru.lk.