---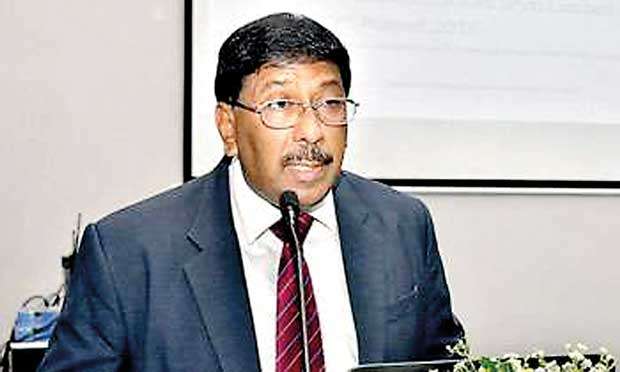 C.J.P. Siriwardana
CIFC expected to be launched in 2023
High-tech and CIFC will shape up Sri Lanka's banking sector

The Colombo Port City (CPC) will attract foreign banks to set up their operations in Sri Lanka, paving the way for the country's banking sector's asset base to more than double to Rs.30 trillion by 2025, former Central Bank Deputy Governor and newly appointed Deputy Secretary General of National Economic Council (NEC), C.J.P. Siriwardana said.

The Colombo International Financial Centre (CIFC) located at the CPC is expected to be launched in 2023.

Siriwardana stressed that high-tech and CIFC will shape up the future of Sri Lanka's banking sector.

He made these remarks delivering a research paper at the Annual Sessions of the Sri Lanka Economic Association last week.

According to Siriwardana, Sri Lanka's banking sector asset base is estimated to have reached Rs.12 trillion at the end of 2018.

He pointed out that Sri Lanka's banking sector was able to increase its asset base significantly from Rs.3.5 trillion in 2009 to Rs.12 trillion during the post-conflict period by capitalising on globalisation.

Moving forward, Siriwardana emphasised that banking sector in 2025 and beyond shall be built on 4 key pillars—emerging technological advancements, ever-changing customer requirements, changing human resources and country's changing regulatory framework.

He said that emerging technological advancements such as blockchain, fintech, open platforms, Internet-of-Things, more flexible and decentralized banking models, experimenting in narrow banking and big data would drive the future productivity of Sri Lanka's banking sector.
However, Siriwardana stressed the banks should be prepared to address fast changing customer requirements such as low physical engagement, higher urge on new development of ICT, replacing outside-in approach with inside-out, replacing branches with experience centres and seeking 'deep digital' banking.

Addressing future customer requirements, he noted that banks would face challenges such as heavy capital requirements for technological advancements, more tech-savvy staff and layoffs due to redundancy, competition from fintech, bigtech, rising trend of cryptocurrencies, data security and privacy etc.

He highlighted that the Central Bank has a role to play as the regulator in maintaining financial system stability through appropriate macro-prudential policies, maintaining global standards, strengthening on-site, off-site and consolidated supervision, upgrading payments and settlements structure, improving governance structure and in improving customer protection rules. (NF)