---
The regional plantation companies (RPC) and plantation trade unions are in deadlock over the terms for a fresh collective agreement on wages, as the trade unions haven't agreed to the offer made by the RPCs.

The RPCs have proposed a 10 percent basic wage increase in addition to a productivity wage, attendance incentive and price share supplement.
The current agreement will expire this month.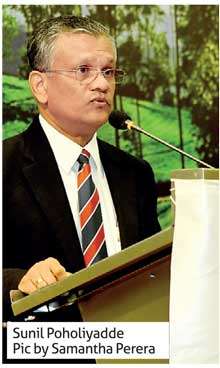 Planters' Association of Ceylon Chairman Sunil Poholiyadde told Mirror Business that trade unions are yet to agree on the proposal, which is a productivity-based wage structure.

"In my view, the current model cannot be sustained in the long term and time has come to look at a different model based on productivity and share of revenue," he said.

Poholiyadde noted that RPCs have not been able to fulfil the demands of trade unions as the tea prices have come down from record high levels of Rs.600-Rs.700 per kilo last year, to an overall average of approximately Rs.550 a kilo.

Poholiyadde remained optimistic that the RPCs and trade unions would be able to reach an agreement before the deadline.

He stressed that the RPCs need to embrace mechanisation to address the worker shortage and migration of workers from the plantation sector.

"I am glad that many companies have taken the initiative to mechanise. Some companies have even undertaken trials with drone for spraying while many others have already implemented mechanisation in harvesting, pruning and other agricultural practices such as draining, which are usually done by manual workers.

Today, mechanisation is inevitable and the faster we move in that direction would be best for the industry,"
he said.