---

CPAPD Deputy Secretary General Tao Tao with PF Chairman Bernard Goonetilleke at the discussion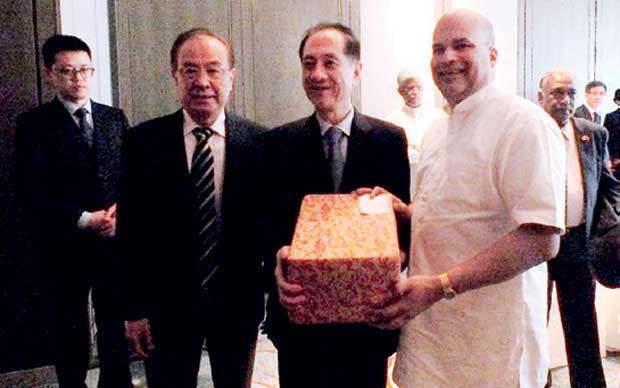 Pathfinder Foundation Founder Milinda Moragoda meets Chinese People's Political Consultative Conference National Committee Vice Chairman HE Han Qide
Pathfinder Foundation (PF) Founder Milinda Moragoda met with Chinese People's Political Consultative Conference (CPPCC) National Committee Vice Chairman HE Han Qide and Chinese People's Association for Peace and Disarmament (CPAPD) President in Colombo recently.

The Pathfinder Foundation and the CPAPD have been collaborating on the basis of a Cooperation Memorandum signed in July 2012.

In addition, CPAPD Deputy Secretary General Tao Tao and PF Chairman Bernard Goonetilleke along with senior representatives from the two organisations held discussions on the proposed programme of work for the coming year.