---
Pan Asia Bank has become the proud recipient of a US $ 7.75 million (approx. Rs.1.5 billion) green bond launched by Switzerland-based Symbiotics, the leading market access platform for impact investing.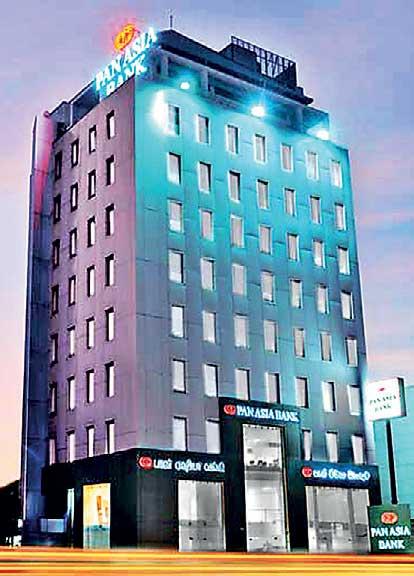 This is the first green bond issuance by Symbiotics and Pan Asia Bank with the intention of deploying the funds for green financing for its clientele.

The green bond proceeds are in the form of a four-year, senior unsecured, local currency loan to Pan Asia Bank and the main investor is Skandinaviska Enskilda Bank (SEB), the leading Nordic banking group.

"Being awarded this bond at such a turbulent time in the global economy, is a testament to the trust and confidence Symbiotics and SEB have placed in Pan Asia Bank and its commitment to green financing.

This initiative also is an indicator of the confidence the global players have in the bright economic prospects of Sri Lanka," a statement by Pan Asia Bank said.
The bond is the first green bond issued via Symbiotics' sponsored bond issuance platform (Micro, Small & Medium Enterprises Bonds S.A.) since its Sustainability, Social and Green Bond Framework was certified in December 2019, by DNV GL.

Commenting on this initiative Pan Asia Bank Director/CEO Nimal Tillekeratne said, "It is indeed an honour to be chosen to partner with Symbiotics in this novel and unique venture to champion the green cause further in Sri Lanka.

Pan Asia Bank has always demonstrated its commitment to further the sustainability cause in Sri Lanka through initiatives such as green lending through its Social and Environmental Management Systems (SEMS) policy, appointment of green champions and investments made in its staff by providing training on green lending."

"With these funds, we will focus our attention on promoting indigenous crops that will also support the Sri Lankan government's initiatives to become self-sufficient through strengthening sustainable agricultural practices. We are proud to lead the local banking industry when it comes to the worthy and important cause of sustainability," he added. Symbiotics, commenting on the arrangement with Pan Asia Bank said, "This green bond is a confirmation of Symbiotics' strategy to make sustainability, social and green bonds accessible for smaller issuances in emerging and frontier markets. The issuance of this green bond is fully aligned to our mission to foster sustainable development in emerging and frontier economies and we are excited to nurture and grow this segment of the MSME market even further."