---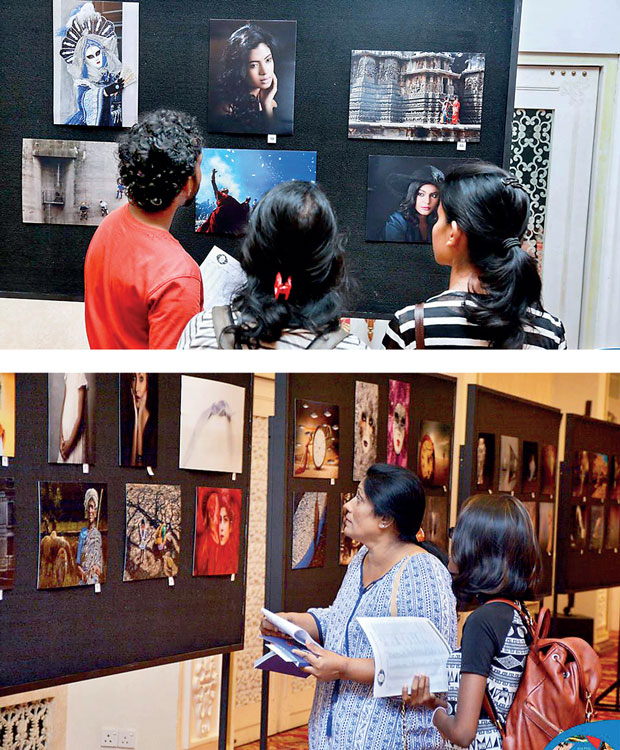 The Photographic Society of Sri Lanka (PSSL) will hold its 62nd Annual International Photographic Competition and Exhibition today and tomorrow, at Mihilaka Medura, BMICH, Colombo 7.

This year's competition attracted tremendous attention from local as well as international photography enthusiasts, be it amateur or professional. With more than 2000 entries from participants across 20 countries, the society received images of supreme standard, along the specified themes of Open Colour, Open Monochrome, Creative and Nature.

The esteemed panel of judges consisted of Photographic Society of Singapore (PSS) President Goh Kim Hui, PSS Secretary Vincent Liew, veteran photographer Henry Rajakaruna together with Luxshmanan Nadaraja, Rukshan Jayawardena and Namal Kamalgoda, who are wildlife and nature advocates as well as exceptional photographers themselves.

The competition received the patronage of three international bodies which are the International Federation of Photographic Art (FIAP), Royal Photographic Society (RPS) and Global Photographic Union (GPU). A total of 56 awards will be presented this time with 180 images being exhibited at the International Exhibition to be held in December.

The PSSL is the oldest photographic society in Sri Lanka and is proud to have the distinct honour of conducting this annual event for more than 61 years consecutively. With a rich history traced back to the year 1906, when the Amateur Photographic Society of Ceylon was formed by Henry Lorenz Wendt, the father of Lionel Wendt - lawyer, artist, pianist and photographer, the society has continued to be at the pinnacle of photographic activities in Sri Lanka throughout.

The society was revived in 1934 as the Photographic Society of Ceylon at the residence of Lionel Wendt, who continued the work begun by his father, along with a small group of enthusiasts interested in pictorial photography.

The society is housed at the Lionel Wendt Art Centre since 1950s, thus became the only society of photography in Sri Lanka, having its own studio, office and darkroom facilities.

With a membership of close to 400 photography enthusiasts from various walks of life, the PSSL has numerous initiatives for member engagement such as specialty workshops and photographic excursions. The Certificate in Applied Photography (CAP) continues to be offered by the society to all those interested in gaining a basic understanding of photography.

The PSSL takes great pride in noting that many of its CAP participants have today emerged to be award-winning photographers both locally and internationally.