---
Sri Lanka will connect over 90 percent of the country's government offices to Lanka Government Network (LGN), with a Rs.6 billion investment within a year, Digital Infrastructure and Information Technology Non Cabinet Minister Ajith P. Perera told Mirror Business.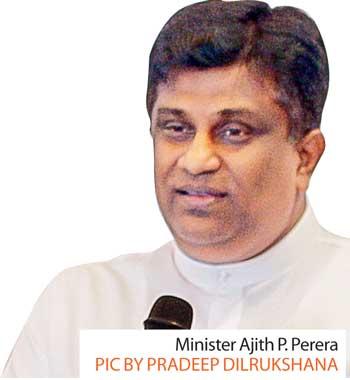 He noted that the government has already commenced the programme with the support of the Information and Communication Technology Agency (ICTA) of Sri Lanka.

Further, Perera revealed that 1,000 schools in the country will also be connected to LGN by investing another Rs.4 billion.

"It will create better understanding and better opportunities for Sri Lankans," he said.

Meanwhile, he stressed that the government will commence distribution of 162,000 tabs for Advanced Level students this September and another 162,000 tabs next year.

Though some have viewed this initiative to be controversial, he emphasised that it is essential for Sri Lanka to prepare for the Fourth Industrial Revolution.

He noted that certain individuals wanted to distribute the tabs to students without internet connections fearing the students will access inappropriate adult content. However, Perera ensured that as these tabs will be equipped with the best parental control software, it's an unwarranted fear.

A recent survey published by LIRNEasia showed that Sri Lanka is lagging behind surveyed Asian countries in terms of upgrading their level of knowledge and skills to a higher degree by utilising the internet.

In addition, in comparison with these countries, Sri Lanka also received the lowest score in terms of enhancing economic well-being as a result of using mobile phones.
The survey also showed Sri Lankans were the most concerned among Asian countries on risks involved with internet usage, which include fears of their children being exposed to inappropriate content, internet addiction and possibility of private information being shared online with others.

In particular, low-income earners, less educated and basic phone owners had higher levels of concerns among the country's internet users.

Perera opined that the tab programme should be expanded to other school students as well starting from students in Grade six.
(NF)