---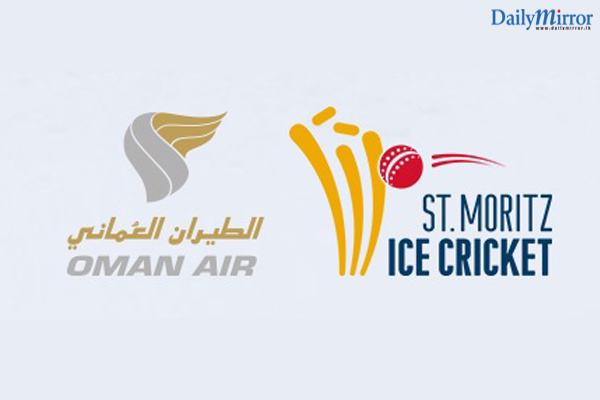 Oman Air is the Official Airline Partner and Sponsor of the St. Moritz Ice Cricket tournament which will witness two teams comprising of former international cricketing legends battling it out in the snowy climes of the Swiss Alps on 8th and 9th February 2018. This prestigious event at St. Moritz includes a Black Tie Gala Dinner with cricketing legends such as Mahela Jayawardena, Jacques Kallis, Michael Hussey, Virender Sehwag, Shahid Afridi, Lasith Malinga, Graeme Smith and many more stars. Two T20 matches will be played over the course of the two-day extravaganza, Oman Air will provide special packages and rates to cricket lovers looking to be a part of this one-of-a-kind event.
One of the most famous holiday destinations in the world, St. Moritz is home to exceptional leisure and sporting facilities and hosts events on the world stage. In winter, the lake freezes up and becomes a playground for winter sporting events, which will now include Ice Cricket venue.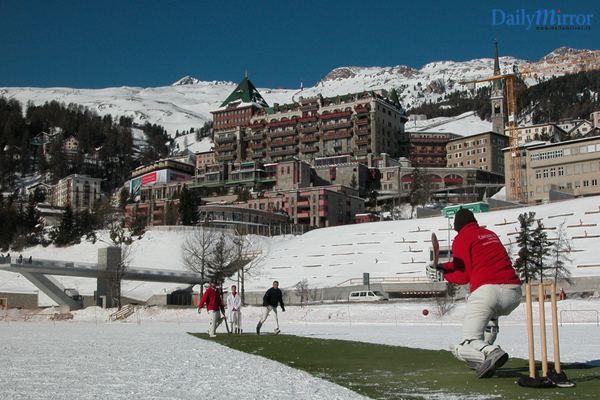 The lake freezes into an extremely thick layer of ice which then is covered by the soft falling snow, enabling the lake to withstand more than 200 tons of weight, which makes it the perfect area to construct a pavilion village and grandstands to watch and support the festivities. The 'Cricket Pitch' which consists of an artificial turf carpet laid out on the perfectly groomed snow field which will make way for two T20 matches to take place. The cricket matches will be followed by an entertainment program on the lake where the party will continue with a gala black tie event.
The airline's long-term commitment to the local travel and tourism industry is evidenced by its enthusiasm to partner such salient industry events which bring the industry together on one common platform. Oman Air commenced its Sri Lankan operations in 2009 with 4 flights a week and now operates 14 flights per week with an average passenger load factor of 82 per cent. Oman Air has received some impressive awards including the World Travel Awards with World's Leading Business Class Airline – Middle East and Best Economy Class Airline – Middle East. And one of the most impressive award was the 'Best airline in Europe, Middle East & Africa' awarded at The Seven Stars Luxury Hospitality & Lifestyle Awards which held in Spain. The airline has built a strong customer base and brand presence in the local market, successfully fulfilling the evolving travel needs of business and leisure travellers as well as Sri Lankan expatriate workers based in Oman.