---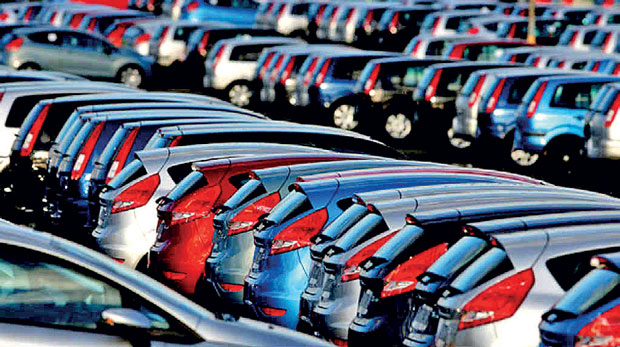 Vehicle registrations in Sri Lanka for November were the highest so far this year, with 47,771 registrations, as pre-budget demand, especially in the 2-wheeler segment, boosted the figures compared to 43,807 registrations in October, yet down from 61,864 registrations year-on-year (YoY).
According to a report by JB Securities (Pvt) Ltd, total motor car registrations increased to 3,574 from 3,402 in October, but fell from 10,084 YoY. The 2098 brand new car registrations were marginally down from October, but significantly down from 6,732 registrations YoY.

Maruti regained its market leadership among new cars with 751 registrations, followed by 582 Renault Kwids, which led the market in October with 854 units. Small cars dominated the new car segment with a 92 percent share. Pre-owned car registrations increased to 1,476 from 1,217 in October, but fell from 3,352 YoY, with Toyota maintaining its market share with 708 registrations, while Suzuki followed with 482, and Honda with 233 units.

The premium category remained relatively unchanged YoY with 73 registrations, but up from 61 units in October. Mercedez contributed with 24 brand new and 11 pre-owned registrations, while 25 BMWs, 10 of which were pre-owned were also registered. The segment also saw the registration of a Rolls Royce Wraith.

Electric car registrations went up to 25 from 23 in October but down from 494 YoY, with Nissan Leaf continuing to dominate the segment with 18 of the total. The SUV segment saw an improvement in registrations, up to 476 from 451 in October, but a contraction from 806 YoY. Honda was the market leader with 203 units, 198 of which were Vezels, while Toyota followed with 63 registrations, and BMW with 39.
Hybrid registrations went up to 1,605 from 1,358 in October, but down from 3,247 YoY. Motor cars accounted for 1,283 of the hybrids, with Toyota leading the way with 558 units, Suzuki following with 469 units, a majority of which were Wagon Rs and followed by Honda. In the SUV portion, Honda Vezels accounted for a significant portion of the volume.

Van registrations reduced to 100 from 119 in October and 802 YoY. Toyota accounted for 38 units followed by Nissan and Suzuki with 12 units each.

Three-wheeler registrations increased to 6,098 from 4,495 units in October but significantly down from 13,668 YoY. Bajaj, the market leader, posted a very strong 92 percent market share followed by TVS with 4.4 percent and Piaggio with 3.5 percent.

Two-wheeler registrations increased to 32,084 from 30,373 in October and 31,262 YoY. Scooters accounted for 14,692 units.

Bajaj maintained leadership claiming 29.7 percent of the market share in spite of not having a scooter offering, followed by Honda claiming a share of 28.2 percent—93 percent of which were scooters—TVS claiming a share of 16 percent and then Hero with a 13.3 percent share.