---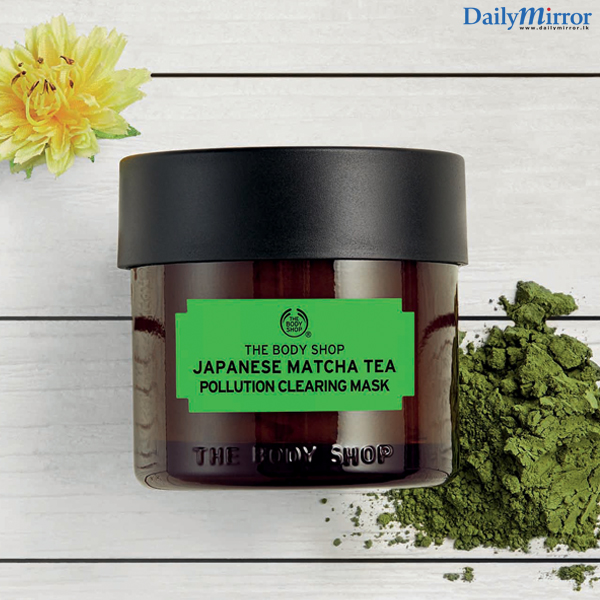 Treat your face after a hard week in the city with The Body Shop's Japanese Matcha Tea Pollution Clearing Mask, now available in Colombo. This 100% vegan formula has no paraffin, no silicones and no mineral oil, meaning skin is both pollution and guilt-free.
The mask is an all-new addition to The Body Shop's Expert Facial Mask range. The formula removes pollution, deeply purifies and helps to protect against pollution adhesion. Its silky smooth creamy body is enriched with Matcha Green Tea from Kakegawa, Japan and Dandelion Extract to help remove pollutants and impurities. The naturally exfoliating loofah particles in the creamy formula reveals younger-looking radiant skin, with 92% agreeing that skin feels unclogged, and that their complexion appears clarified and brighter.
With estimates that 60% of the world's population will live in urban areas by 2030, pollution-related skin damage is no longer the preserve of the select few. Pollution can cause cellular damage, dryness, inflammation, pigmentation and premature skin ageing. Effectively removing pollution is an essential part of any skincare routine, notes The Body Shop's certified Medical and Cosmetic Dermatologist Dr Christine Choi Kim. "Masking regularly helps to remove pollution as well as excess oil, make-up and debris from the skin's surface for a gentle yet deep cleanse."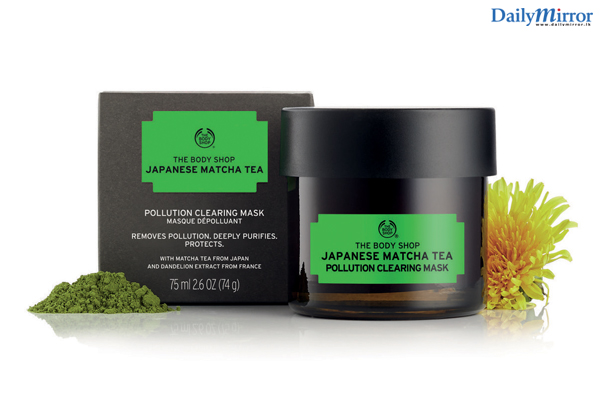 Packed with catechins and polyphenol, tea originated as a medicine before the Japanese transformed it into a social ritual that has lasted over 1200 years. Matcha's purifying qualities make it the perfect starring ingredient in the new facial mask. Coupled with dandelion extract, the formula can de-clog skin from the weekly build-up of pollutants and prepare it for the week ahead.
The face mask can form part of a Green Matcha Pollution Clearing Ritual created by facialist and body care expert Vanda Serrador. She recommends preparing the skin with a gentle The Body Shop cleanser, then damping skin slightly with a warm muslin cloth. Apply the mask onto the damp skin using a mask brush, followed by a light facial massage. Leave on for 15 minutes, rinse off with warm water, and place a muslin cloth dipped in cold water over the skin to minimize the appearance of pores. To finish off, use the British Rose Petal Soft Gel Toner for soothed skin or the Chinese Ginseng and Rice Milky Toner for brighter looking skin.