---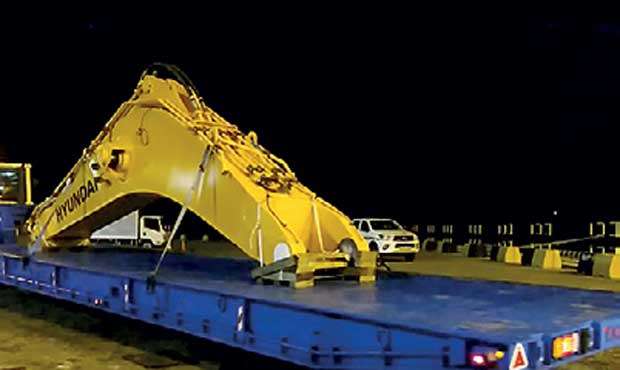 Invests over US$ 600, 000 on new gear for heavy loading
Port company says new additions would improve efficiency

The Hambantota International Port Group (HIPG) has invested further to develop Hambantota International Port's operations.
HIPG in a statement said it invested over US$ 600, 000 for the purchase of 40-foot Ro-Ro trailers with goosenecks (to allow efficient maneuverability), break-bulk lifting gear, detachable goosenecks, and a turbo safe-neck
system.
Some of the new apparatus was officially commissioned on the October 2, 2018, for operations on the vessel Glovis Century.
This new equipment is in addition to the four low bed trailers that have already been successfully commissioned by the Hambantota International Port earlier this month.
HIPG said the new additions are expected enhance efficiencies and economies of cargo handling.
"HIPG is confident of seeing a boost in terminal operations, productivity, and service quality with this investment, which reaffirms the company's commitment towards positioning Hambantota International Port as a multi-purpose port, conforming to international standards," the port company said.