---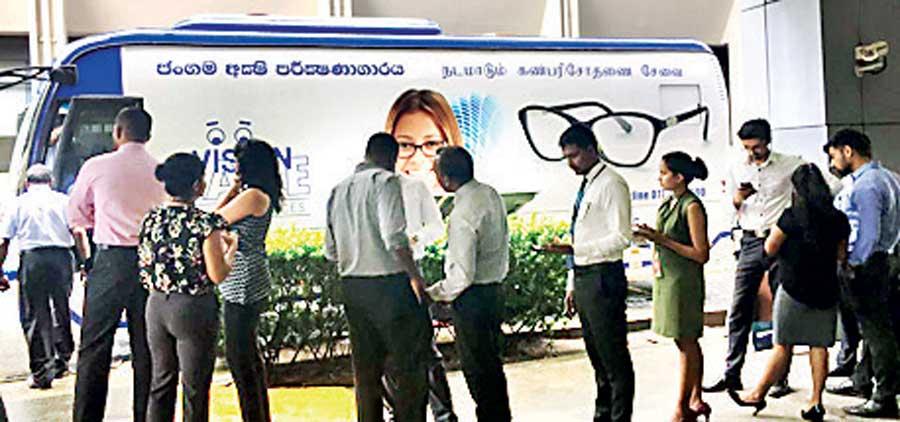 An eye care camp organised by the NDB Staff Recreation Club (NDBSRC) was held last week among the bank staff along with special discounts and a free vision test.
The NDBSRC invited all staff to avail of this opportunity by providing a special Vision Care Mobile Unit on May 22 and 23, 2019.
The NDBSRC often organises such events in order to provide the bank's staff with special opportunities concerning their health, in addition to recreational activities that provide the bank's staff and families the chance to be part of the bank's many activities.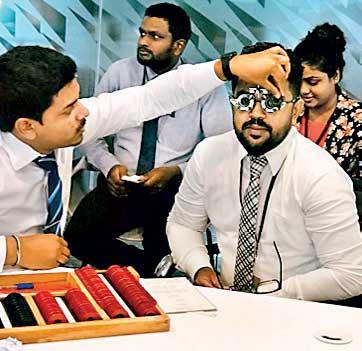 NDB Bank, which is the first and to date the only corporate in Sri Lanka to officially be certified with EDGE Certification, the leading and only global certification for gender equality at work place, is the parent company of the NDB group, one of the fastest growing financial services conglomerates in Sri Lanka.
The bank was recently recognised by various awarding bodies for its remarkable achievements.
Among the notable awards won were 'Best Domestic Bank in Sri Lanka for 2019' by Asiamoney Magazine, 'Bank of the Year in Sri Lanka 2018' presented by The Banker UK, 'Best Bank in Sri Lanka 2018' by Global Finance Magazine, USA and Winner - Banking Category at the National Business Excellence Awards of the National Chamber of commerce Sri Lanka.
From its inception, the NDB group, which includes NDB Bank, NDB Capital, NDB Investment Banking, NDB Wealth and NDB Securities, has been a catalyst in the development of the nation, strengthening and empowering entrepreneurs, corporates and individuals from all strata of the economy.
Customers across all group companies have benefited from the product and service offerings of the NDB group.