---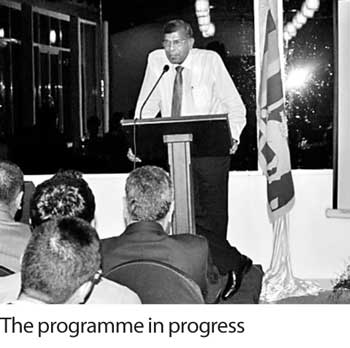 The grand finale of the NDB Speechcraft Programme season-eight successfully concluded in grand style on January 12th 2018, with the presence of the senior management and staff members of the southern region as well as the invitees from the Toastmasters fraternity.

The NDB Toastmasters Club was initiated by NDB on October 31st 2013 and joined the Global Toastmasters fraternity. Since its inception, NDB Toastmasters Club has helped many individuals, including staff members to improve on their communication and leadership skills whilst giving them confidence to participate in many professional forums. Season-eight of the Speechcraft Programme was yet another event in which many individuals successfully completed an 11 week programme and showcased their public speaking talents at the grand finale.

NDB remains dedicated to guide its customers to success whilst being committed to support them accomplish their life long ambitions and uplift their standards of living through the range of services that is accessible through its growing branch network.