---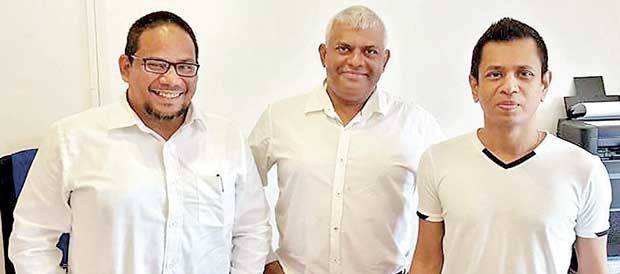 E-commerce or electronic commerce is known as the trading of products or services with the help of the internet.
Over the years, the e-commerce industry has grown rapidly and there are now a number of e-commerce websites widely known across the globe. E-commerce websites such as Amazon and EBay have completely revolutionized the process of buying and selling goods online and have managed to smoothen out these processes and money transactions.
Sri Lanka too is a birthplace for many business entities related to e-commerce and one of the most renowned e-commerce platforms in the country is the daily deals website Mydeal.lk,which is trusted for some of the best deals on a wide range of products showcased.
Mydeal.lk began operations in November 2011 and was conceptualizedbased on theGroupon deal concept with substantial improvements to suit the Sri Lankan market. Furthermore, MyDeal.lk (Pvt) Ltd. is the parent company that holds its other companies such as Mystore.lk, Myaccount.lk, My.lk, Mydeal.in, Myfare.lk and Shopping.lk.
Kumar Melvani (CEO), Damitha Ginigaddarage (MD) and Mehraj Sally (Group Director- CMO) are the heart and soul behind the success of the business which is clearly evident in terms of thecompany culture, their base of happy customers and other stakeholders. Paying tribute to this is the fact that Mydeal.lk ranks among the top five startups in Sri Lanka on startupranking.com and was ranked among the top e-commerce companies in Sri Lanka on alexa.com, which is a website that monitorsonline traffic on websites and ranks them based on the daily page viewsper visitor, bounce rate, daily time spent on site and other factors of online traffic. In addition tothe above mentioned persons, there are other personalities behind theaccomplishment of the business, namely Jeevan Gnanam (CEO of Orion City), Nathan Sivagananathan(CEO of MAS Holdings) and AnoopKundanmal(Director of Kundanmal Group). A key indication of Mydeal.lk business success is its organic growth. The number of followers and Facebook likes that has accumulated over the years was organically grown without merely using the option of boosting posts, therefore it is safe to say that all of Mydeal.lk's followers on Facebook are genuine users with high activity levels. Two of the greatest benefits thatMydeal.lk offers to its customers are itsisland wide delivery option and convenient payment mechanisms. Mydeal.lk also maintains a healthy commercial partnership with Sri Lanka's telecommunication giant Mobitel, where they act as an e-commerce arm of Mobiteland both business entities run on a strategic partnership, utilizing the opportunities and benefits both companies offer to each other.