---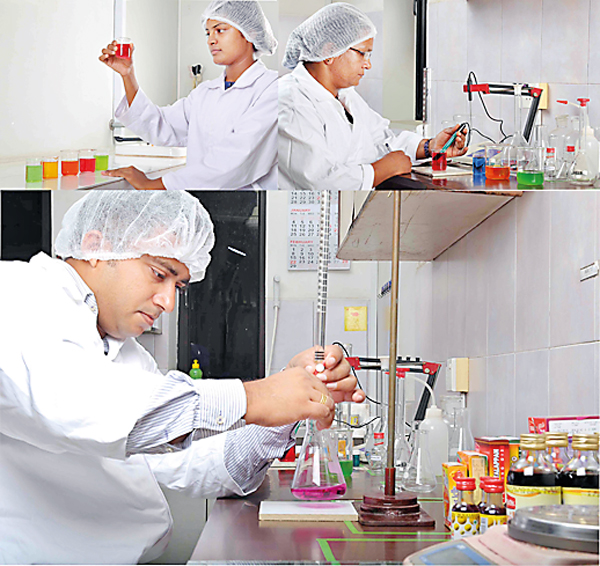 ISO 22000 addresses key aspects of food safety management standards, which enable organizations to identify and control food safety hazards along the entire process of producing food items.

In order to ensure strict compliance, effective food safety systems need to be established, operated and updated within the framework of a structured management system. They should also be incorporated into the overall management activities of the organization.

Motha Confectionery Works (Pvt) Ltd has been awarded the prestigious ISO 22000 accredited certification for Food Safety Management Systems for their factory at Bollata, Ganemulla from Sri Lanka Standards Institution.

This factory was the result of a strategic initiative by the management of Motha Confectionery Works, who purpose-built it in strict accordance with the criteria spelled out by the International Standards Organisation for their ISO 22000 certification.

According to Nihal A. P. Wijeratne, Managing Director/CEO, "This involved installing state-of-the-art production and quality control facilities, in addition to gearing all processes and systems within the factory, as well as our entire supply chain, towards meeting the rigorous standards of ISO 22000".
With a history of over 50 years and more than 85% share of the Jelly, Dessert Mixes and Beverage Mixes market in Sri Lanka, as confirmed by an independent survey by an international research organization, the Company's stringent adherence to the highest norms in hygiene, safety and quality played a key role in this achievement. It should be noted that Motha Confectionary Works is one of the few local companies that has never lost its leadership position in the market.

Motha Confectionery Works have a robust Research & Development division, staffed by qualified and experienced personnel, which is imperative for maintaining effective food safety management systems. This division is also engaged in constantly testing new products, blending international trends with local tastes, in order to reach out to broader segments of the market.

While the Motha brand is a household name in Sri Lanka, the Company has also established its footprint in the Indian and Maldivian markets. As many of today's food products regularly and repeatedly move across national boundaries, International Standards are essential to ensure the safety of the global food supply chain. Achieving ISO 22000 certification will certainly be of immense help in winning the confidence of customers in overseas markets, which is part of the Company's plans for the near future.

The broad appeal of the Motha brand lies in their wide range of products, including everyday products with mass appeal, as well as those which cater to specific socio-economic, ethnic and religious segments of the market. The Company has also introduced 'Quik-Set' Jelly' that gets set under room temperature, thus needing no refrigeration, while Motha Jelly is also available in sugar-free formulation. This is especially popular with the diet conscious, as well as those who do not use sugar in their diet.
Motha Confectionery Works (Pvt) Ltd was established in 1960, making the Motha brand one of Sri Lanka's leading heritage brands among all walks of life, with a range of Home Gourmet products encompassing desserts, beverage mixes and cake ingredients, While Motha jelly remains their flagship product, Motha Confectionery Works continues to offer exciting new products that titillate the palate with their rich and lingering taste, in addition to remaining quite affordable. The Company also fulfills its obligation as the market leader by expanding the market through cookery programmers conducted by popular culinary experts, as well as competitions that encourage people to showcase their entrepreneurial and culinary skills.