---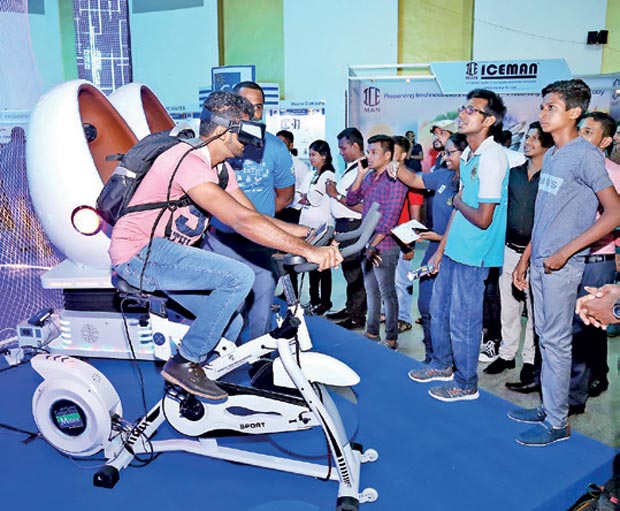 Mobitel's high-tech stall at Techno 2017
Mobitel, the mobile arm of Sri Lanka Telecom, showcased the nascent narrowband Internet of things (NB-IoT) technology for the first time in South Asia (SA) at the recently concluded Techno 2017 exhibition in Sri Lanka, which took place from October 13-15, 2017.

Mobitel's vibrant demonstration at Techno 2017 inspired all attendees of the exhibition to experience for themselves the NB-IoT technology as their technology of choice for low-power wide-area connectivity needs.

Mobitel showcased NB-IoT as a powerful technology in urban farming and home safety systems.
Mobitel's innovative deployment of NB-IoT interleaved on its 900MHz spectrum ensured an increase in seven times the typical mobile coverage, enabling its use for sensors deep within concrete structures or underground such as required for smart meters or disaster monitoring sensors.

Mobitel Chairman P.G. Kumarasinghe Sirisena was proud that Mobitel had delivered real-life solutions to the often overlooked rural community of Sri Lanka.
He cited Mobitel's NB-IoT technology as a vital component in increasing the productivity of Sri Lanka's overall output through simple low-cost automation solutions provided by the Mobitel network.
Mobitel Chief Executive Officer Nalin Perera highlighted Mobitel's emphasis on living up to its 'We Care. Always' motto.

He went on to say that the NB-IoT network rollout reinforced the company's vision to expand its IoT business on top of the already successful home automation solutions delivered through the X Station store.

He concluded with a strong message to all the people of Sri Lanka saying, "Mobitel NB-IoT is for everyone and is not a luxury product."

Mobitel Senior General Manager Engineering and Operations Rasantha Hettithanthrige noted the high enthusiasm and knowledge of attendees at the exhibition judging by the interactive discussions between Mobitel's engineering team and the attendees of the exhibition.

"I must credit our team on the delivery and public demonstration of Sri Lanka's first NB-IoT network. The attendees of this exhibition were technically savvy and quickly understood the technical challenges in delivering a NB-IoT network, which in fact it is quite different to our existing LTE network. Mobitel has given all Sri Lankans a chance to physically witness and see for themselves the power of the Mobitel network, rather than just reading about it."