---
By Shabiya Ali Ahlam
With fast tracking the Western Megapolis being the priority for an array of sectors, which are banking on it, a senior official of the US $ 40 billion project yesterday stressed its organisation and structuring require greater focus.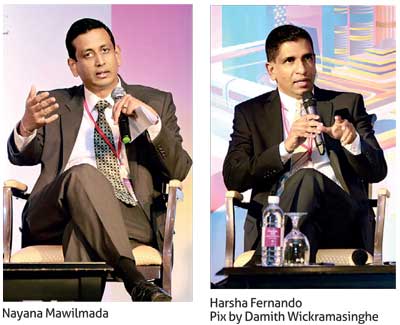 Urban Development Specialist Nayana Mawilmada opined that while there is keenness in increasing the development pace of the project that would put Colombo under fresh spotlight, essential at this point of time is streamlining the land leases to stimulate the kind of development required.

Pointing out the authorities are wasting no time, Mawilmada said who is to control different aspects of the project relating to land is currently under consolidation.

"Right now it's just assets distributed amongst many institutions. Since when we look to mobilize the lands for development, it is very difficult," he noted.

According to Mawilmada, about 226 acres of land are available for the project development, which require a single window to handle matters in an efficient and timely manner.

"There is a difference in how we (authorities) and the public look at land. There is a disconnect in the current values in which the lands are being transacted and the realistic rental values," pointed out Mawilmada.

Furthermore, it was stressed that if the authorities are "serious" in getting middle-income housing into the project, there is a need to rethink in the manner in which the land should be used."We should not be going for the highest value but the highest impact. At the moment, it's a work in progress," he stated.
Meanwhile, Asian Development Bank International Consultant Harsha Fernando highlighted that one of the biggest challenges faced by the legal draftsman with regard to the bill that would include the aspects of land is the implementation efficiency within the constitution and governance framework.
The reason being the Western region will see the partaking of powerful key players in its growth story and working with them will be critical.

"We need strategic alignment of incentives. In the question of land, Sri Lanka is an island and the western region is the most expensive. It will be critical to deal with land in a manner that balances development," opined Fernando.