---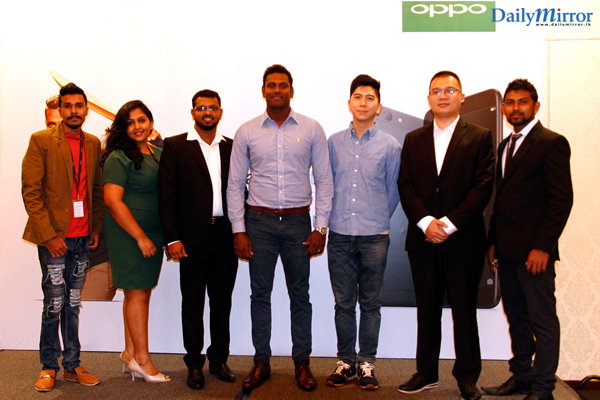 OPPO fans meet-up with Celebrity Brand Ambassador over dinner date - a great success
OPPO is pleased to announcethat "Meet Mathew," a Meet-and-Greet with Angelo Mathew's fans, held Tuesday, was a great success.
OPPO fans had the unique opportunity to meet with OPPO Celebrity Brand Cricket Ambassador Angelo Mathews in keeping with the Brand's signature message of joy and camaraderie at Mont Blanc in Mövenpick. He made a special appearance to meet and dine with Lucky Customers and fans selected from a Facebook contest who purchased OPPO F3 phones during the month of July.
"The dinner date was an immense success. We were delighted to be able to host Angelo Mathew with our loyal fans to such a wonderful memorable evening. Expertise, mastery and a sense of youthful joy are the values that OPPO share with our brand ambassador. I believe that is why we are such a good fit. OPPO has always given prominence to cherishing perfect moments of life and the 'dinner date' with fans was one of those moments for all of us. I am grateful to Angelo for taking time off from his busy schedule to join us for the occasion. I also thank the lucky participants too for their overwhelming enthusiasm which lit up the evening even more memorable," commented Tom Zou, Chief Executive Officer, OPPO Sri Lanka.
The evening began with short speeches by Angelo Mathews and the OPPO Brand Manager followed by a question and answers session featuring the star of the evening, Angelo. Before dinner, the participants enjoyed a few clicks, smiles and captured moments of happiness at the experience and selfie zones designed by OPPO. During the course of the lively evening the participants posed for a 'Group Selfie' with their favourite sports star.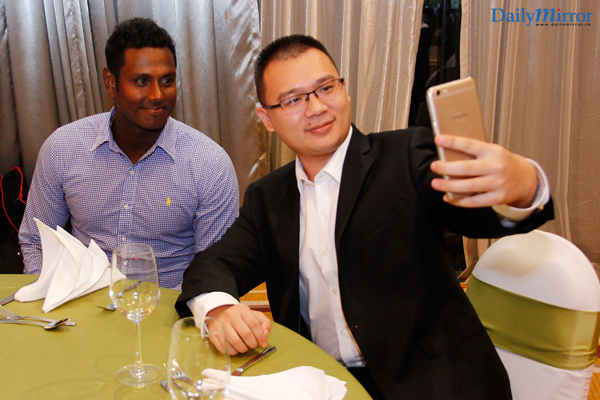 "OPPO is a game-changing brand and I am proud to be part of the brand's journey. It was an exciting evening and I personally cherished every moment. It's great to be with such an exciting brand that keeps on creating ripples of success. I particularly admire the way that OPPO has earned the title 'Selfie Expert' while performing consistently as a solid brand that gives its customers the best in class products. I like the way the brand has found this great position just as the same way it could be found in the game! I'm truly inspired by OPPO," commented Angelo Mathews.
Angelo Mathews is one of the finest all-rounders that Sri Lankan cricket has produced. He has been playing for his country since 2008 and captained the team from February 2013 to June 2017. Mathews is a right handed batsman and bowls a medium pace. He is renowned for his compact batting technique and consistent medium pace bowling.
"It was an exciting evening that I will cherish forever. I am grateful to OPPO for giving me and my fellow participants a chance of a lifetime to enjoy a friendly evening in the company of our beloved cricketer Angelo," commented, Madushanka Kumara one of the lucky participants.