---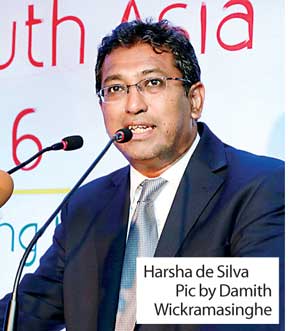 By Supun Dias
In a startling revelation, Deputy Foreign Minister Dr. Harsha de Silva told a youth forum in Colombo recently that the feasibility study of the Mahinda Rajapaksa Airport in Mattala, a project with a price tag of over a quarter billion, was conducted for a mere one million rupees.

"Recently at the COPE we wanted to find out who actually conducted the feasibility study for the Mattala Airport.
The Minister of Aviation had come, so we asked him who did the feasibility study. I asked if such a person existed. Then the person was there and said he did it. So I asked him how he did it," he added.
"He said that he took one million rupees for the US $ 260 million project. I asked him whether it was'only one million dollars'. He replied saying 'No sir, one million rupees only'," Dr.de Silva said.
"The point is we have to be clear about what we have to do. In achieving this we have to use our brains. Before we dump quarter billion dollars in some airport, we must ensure that it is the right place." he noted.

Mattala currently remains a ghost airport with only a couple of flights a week, and was recently rated among the world's emptiest airports.
The government is trying to turn around the project, which was constructed using loans from China by the Mahinda Rajapaksa regime, with the help of lenders.