---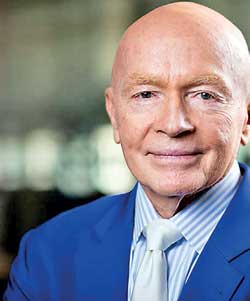 REUTERS: Well-known emerging markets investor Mark Mobius will retire from Franklin Templeton Investments at the end of January, the investment fund announced recently.

Mobius, hired by Sir John Templeton in 1987 to launch one of the first mutual funds dedicated to developing economies, ran the firm's emerging markets team until 2016, when he passed on his role as Chief Investment Officer to Stephen Dover.

As Executive Chairman of Templeton Emerging Markets Group (TEMG), he oversaw around US $50 billion in investments and remained one of the best-known names in emerging market investment.

Franklin Templeton is a unit of Franklin Resources Inc.