---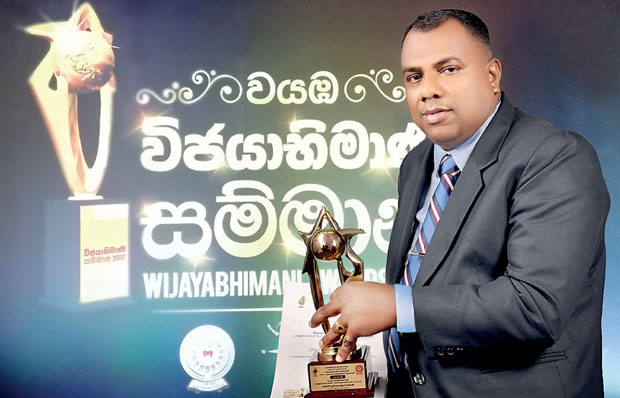 Malith Engineering Works, Giriulla could seize the award for the most excellent company in the category of small-scale in the field of industry/manufacturing sector at the 'Wayamba Vijayabhimani Viyawasaya Vishishtatha Sammana Pradanaya 2017'.

This function organised by the Wayamba Provincial Industrial Services Bureau was honoured with the prestigious presence of President Maithripala Sirisena as it was held at the Provincial Council auditorium in Kurunegala.

Malith Engineering Works had seen its birth in 1998 with the pioneering goal of rendering engineering services to the other institutions and companies in the locality. Moreover, they are in the business of manufacturing tanks, which can be used to store and distribute water, milk and fuel, machines needed by coconut-related industries and other mild steel and stainless steel fabrications.

E.P. Harischandra Jayasekara is the owner and Managing Director of Malith Engineering Works. In addition to Malith Engineering Works, he has started Malith Engineering Tools and Metwin Lanka (Pvt.) Ltd to execute engineering services for the customers of the area.

Malith Engineering Tools (Pvt.) Ltd furnishes engineering equipment and pre-engineering tasks for the sister companies and engineering needs sprung in the locality. Metwin Lanka (Pvt.) Ltd manufactures high-quality zinc aluminium roofing sheets and parts to meet with the demands of the customers.

Jayasekara stated his ambition is to introduce products ideal for the requirements of the customers to raise the company to a leading position in the field. He also emphasized that this achievement is a result of the collective effort set in motion by all the employees of Malith Engineering Works.