---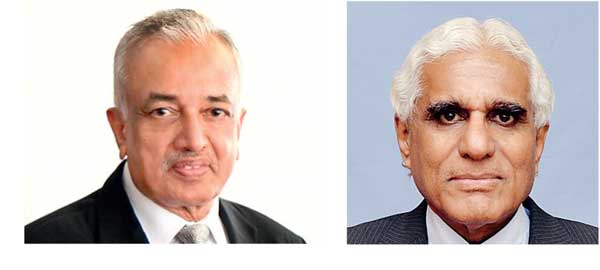 The CIMA Business Leaders Summit will be held on 23 and 24 August, under the patronage of Malik Samarawickrama (Minister of Development Strategies and International Trade) who will be the Chief Guest at the event.

The keynote address will be delivered by Central Bank Governor, Dr.Indrajit Coomaraswamy. Their discussions will address the importance and context of sustaining business success in the current eco-system to create value in the short, medium and long term.

The summit will foreground how businesses are no longer responsible for solely the balance sheet, and how embedding integrated thinking to their practices and connecting people with relevant information can help deliver sustainable success – benefiting not only businesses, but the environment and people as well. Concluding the conference is a discussion on how CEOs can keep their organisations agile and innovative in the current business environment.

This year's line up of speakers includes Dr. Noel Tagoe (Executive Director, CIMA), Prof. Mahendra K. Chouhan from the International Integrated Reporting Council (IIRC) and Rasika Karunatilake (Vice President and General Manager, CakeLabs). The presenters will be joined by other established professionals from a range of industries for panel discussions which include: Venkkat Ramanan (Head of Strategic Business, Asia Pacific, CIMA), VajiraKulatilaka (Chairman, CSE), Vajira Wijegunawardane (Director General, SEC), Reyaz Mihular (Managing Partner, KPMG), Tishan Subasinghe (Partner, BDO Consulting), Chulendra de Silva (Head - Sustainability, Risk Management & Sourcing, MTD Walkers PLC), Sutheash Balasubramaniam (Sri Lanka Representative, UN Global Compact Network)Manil Jayesinghe (Partner, Ernst & Young), Samitha Perera (CEO, Ceylon Biscuits Limited (Foods) International) Aroshi Nanayakkara (CEO, Global Consulting Company) and Chiranthi Cooray (CHRO, HNB).
Those interested could contact CIMA office in Colombo on 0112503880.