---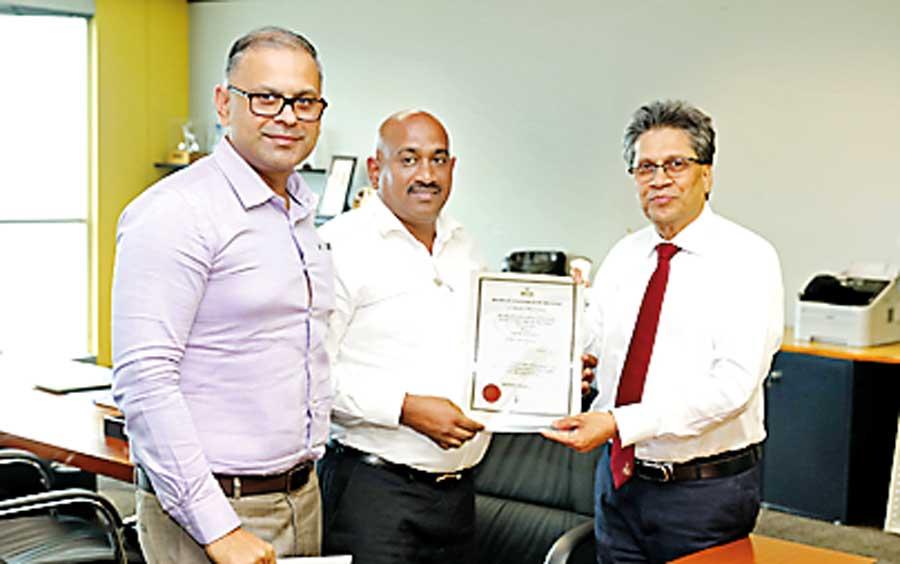 Board of Investment Chairman Mangala Yapa presents certificate of registration to LA'MORE Hotel (Private) Limited Chairman S. Ganeshanadan in the presence of Maldives Atmosphere Hotels & Resorts Business Development President Shrikant Dash
The Board of Investment of Sri Lanka (BOI) has signed an agreement with LA'MORE Hotel (Private) Limited to set up, conduct and operate a 176-key five-star hotel project in Tangalle.
The project represents an investment of US $ 35 million and will employ a staff of 355 members at the property.
BOI Chairman Mangala Yapa and Amagi Group Chairman S. Ganeshanadan signed the agreement. Also present was Maldives Atmosphere Hotels & Resorts Business Development President Shrikant Dash, who will be managing the five-star hotel project.

"Atmosphere Hotels & Resorts is an Indian Ocean hospitality group currently based in the Maldives. As a company, we strongly believe in Sri Lanka's expansion and growth as a top tourism destination for travellers world-wide. We have embarked on this journey in Sri Lanka with Ganesh, who is a vibrant and young entrepreneur with a lot of enthusiasm and foresight," Dash said.

"In addition to being one of the major seafood exporters from Sri Lanka and having received the Presidential Award for the Best Seafood Exporter, he is also an ambitious hotelier and we are working together with him and his group of investors to achieve his vision of a new phase of tourism in Sri Lanka," he added.

Dash said they opted for Tangalle because it is an ideal location, which offers a unique old-world charm and is far less crowded than other developing tourist areas in the province, such as Galle.

"In Tangalle, there is a sense of Sri Lanka that you do not get anywhere else. The sea and sand are very different because of the reef close by. In fact, the sand is whiter in Tangalle than elsewhere in the country.

We are building exclusive villas, guest rooms and service outlets and are confident that our ability to deliver a top-tier product with exemplary service combined with an amazing location in quintessential Sri Lankan surroundings will ensure a resounding commercial success for this project," Dash said.