---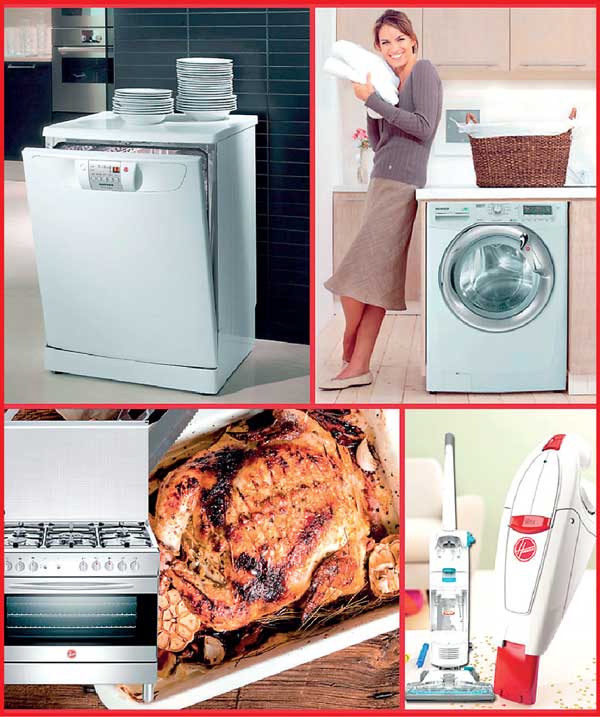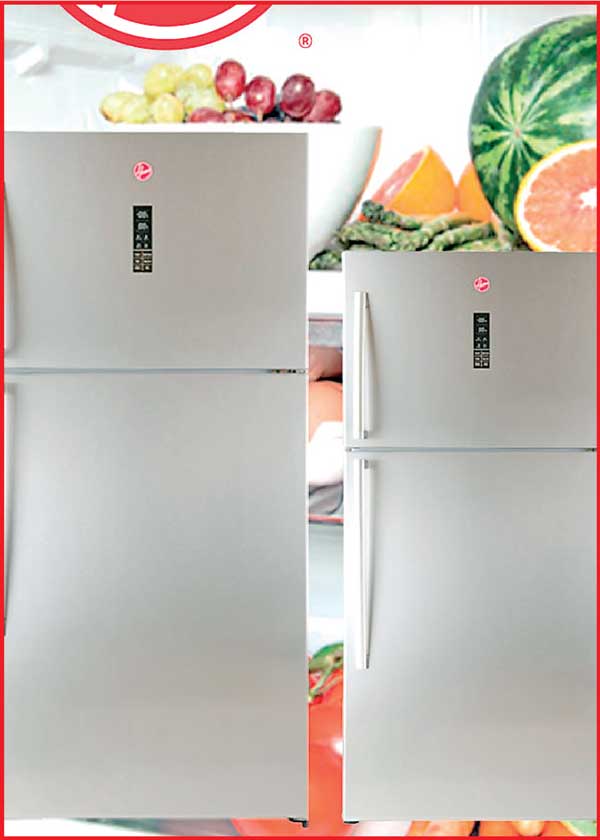 Over the years Hoover has gained widespread popularity for being a trusted name in the global home appliance market. Their wide range of home appliances are manufactured with the aim of providing modern families with solutions for their day-to-day household needs. Equipped with advanced technology and continuing means of innovation, Hoover products are geared to deliver the best quality at affordable prices. Hoover draws on its vast design experience to engineer quality appliances that are not only modern and reliable but also practical and easy to use.

Abans shelters an exceedingly large range of Hoover products spreading over dryers, cooking appliances, dishwashers, high-pressure washers, refrigerators, vacuum cleaners and washing machines. All Hoover products cater to a wide variety of consumer needs, ensuring there is something for everyone at Abans.

Hoover dishwashers feature multiple functions that suit the needs of individuals as well as families of different sizes. They are programmed with a digital display, height adjustable upper basket, start/delay option and multiple wash programmes. On one hand an intensive wash can be selected to perform deep cleaning of cutlery while on the other an eco wash allows you to save water and energy on lightly soiled loads.

Cookers by Hoover provide multifunctional ovens that use different combinations of fan, heating elements and grill to create different cooking environments for different types of cooking. Flexible gas hobs are present to offer burners in varied sizes such as one rapid burner, one simmer burner, two regular burners and one work-dedicated burner. All gas cookers are accompanied with a child-safe-one-touch ignition and a flame failure device for optimum safety concerns.

A dependable vacuum cleaner is one of the most essential cleaning tools to ensure a clean and hygienic environment is maintained. Hoover designs an array of machines to suit your cleaning needs from portable hand-held vacuum cleaners that are convenient to use all around the house, to wet and dry vacuum cleaners for deep cleaning inside and outside the house with swivelling wheels that provide ease of movement without causing any damage to the floors. Similarly, the Power Pro vacuum cleaner is a lightweight portable device that is useful for high-power cleaning and the zoom cylinder bagless vacuum cleaner provides quick and easy dirt disposal which is useful for cleaning carpets and hard floors.

Washing machines and washer dryers by Hoover are complemented with the latest technology to make the experience less tedious. Attractive features of these products include soft touch buttons, LCD display, start/delay options and electronic spin speed management. This product line comes in various capacities to match the needs of varied family sizes. Infused with advanced innovative features such as stain blaster technology used to combat stubborn stains, KG mode that determines the cycle time by weighing the load to avoid over usage of electricity and water and smart dry technology that turns off the device automatically when the selected level of dryness is reached.
Furthermore, the anti crease system eliminates more time-consuming tasks such as ironing and the sensitive care option provides a gentle wash for more delicate fabrics to ensure no damage is caused giving consumers the experience of a professional laundry service in their own homes.

Hoover refrigerators offer the perfect combination of innovative technology and style. Features such as auto defrost successfully prevents the formation of ice and storage and it provides up to 12 hours of storage time that prevents the occurrence of spoiling in the event of a power failure. Moreover, an energy efficiency class spanning over A to A++ makes Hoover a smart investment choice.

In addition to this the range of Hoover products venture into high-pressure washers that are available in two variants, car-based use and home use. The pressure washer specific for car cleanliness includes features such as the trigger handle, pressure hose, lance with jet nozzle, detergent nozzle and car brush. Similarly, the home-based pressure washer is packed with additional equipment such as the patio brush with an extension tube, rotary brush and universal detergent.

Hoover's international recognition is a testament to the premium production standards of the company. The high levels of quality, durability and prominent energy saving features incorporated in all products are what make Hoover one of the leading brands in home appliance industry across borders. The revolutionary range of Hoover products is available at all Abans showrooms and Abans Elite showrooms islandwide.