---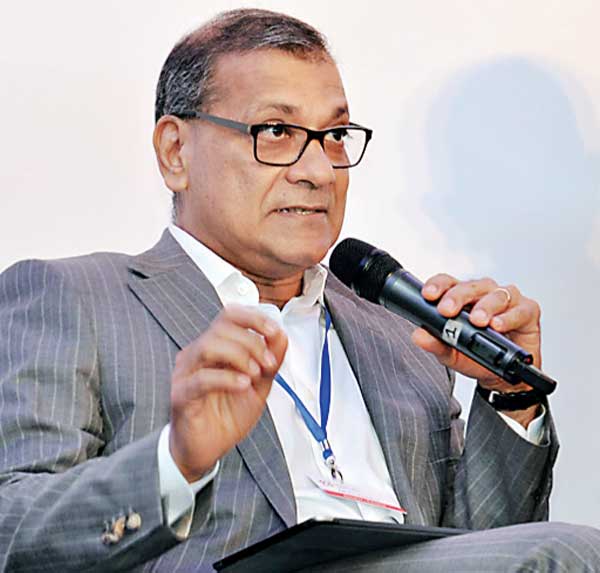 John Keells Group Deputy Chairman Ajith Gunewardene
Pic by Nisal Baduge
Sri Lanka's largest leisure sector operator urged its peers in the private sector to take the lead in setting up a world-class training institute to address the talent dearth in the tourism industry, as the industry can no longer depend on the government to address the issue.

"I suggest the private sector industry participants take the initiative to set up a world-class training institute. Let's face the facts; the government will not be able to build a quality that is required to set a global benchmark," John Keells Group Deputy Chairman Ajith Gunewardene told a forum in Colombo, recently.

He noted that since industry is private sector driven, it should no longer depend on the public sector to provide training.
Although he acknowledged the Institute of Hotel Management is doing a "fantastic" job with the limited resources allocated, Gunewardene reiterated that the government does not have the resources to recruit cutting edge trainers or teachers, or set the curriculum.

"They simply can't afford it. In the very changing competitive world we need to be relevant. This can only be achieved through a private sector led initiative," he stressed.

It was suggested for the schools to have broad-based training capabilities and not limit their scope to hotel management, but also to extend support to the SME sector, startups, shop assistants, immigration assistants, and other professions where they would directly interact with tourists.
"A holistic approach to training is required. It should not be generic, but should align to the brand proposition. It must be an industry that has value adding world-class institutions and that will help build the tourism brand," opined Gunewardene.

To have a steady flow of funding for this initiative, he urged the Tourism Ministry to redirect one percent of the CESS paid by the industry stakeholders to the Promotion Bureau towards this effort, as such will help add value in the long term.

"With continuously improving the visitor experience, what better marketing and promotion than delivering a tourism experience that is considered the best in the world. We can brand it with our people," he said. (SAA)