---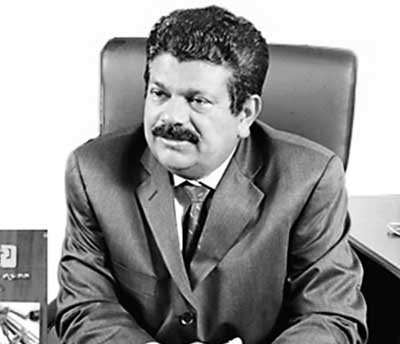 Channa Wijesekara, an expert in wood technology and interior designing, recently launched a handy book authored on 'The Usage of Hand Tools in Carpentry' recently.

Channa Wijesekara is the Founder Managing Director of Leema Creations (Pvt) Ltd., a leading interior solution provider and furniture manufacturer
in Sri Lanka.

He also serves as the incumbent Chairman of the Advisory Council on Wood and Wood Based Industries of the Ministry of Commerce and Industry. He is also serves as the current President of Wood Based Industrialists' Association of Sri Lanka

The book titled 'The usage of hand tools in carpentry' is the first-ever, comprehensive publication on this specialized subject published in
Sri Lanka. It serves as a complete professional guide immensely useful to both newcomers to the carpentry industry as well to seasoned old-timers in the trade.
Wijesekara is an incorporated Civil Engineering Diplomat of the University of Moratuwa and a Chartered member of the Institute of Incorporated Engineers. He has received specialized training in interior designing and wood technology for two two-years full time certificate program'
in Germany.