---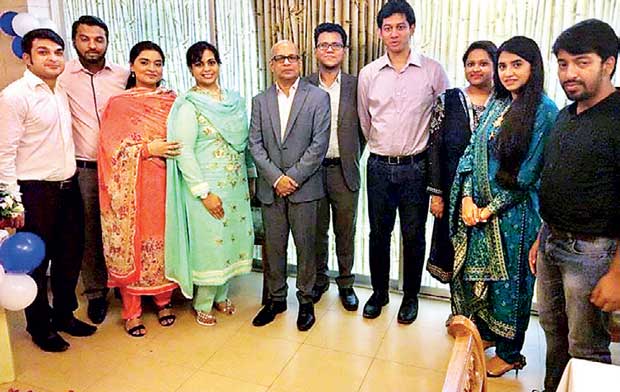 Commenting on the completion of 14 years since MTI set-up its fully-owned Bangladesh subsidiary and coinciding with MTI CEO's visit to Dhaka, Saima Mazhar (Country Manager) said, "Our Sri Lankan operations have provided an excellent learning platform and sharing of experiences that has helped MTI Bangladesh to propel as one of Bangladesh's leading strategy consultancies.

We have immensely benefited from the Sri Lankan experience and regular cross-border project initiatives, that have speeded up our learning curve. I also feel that both at an enterprise and country level, there is a lot that Bangladesh can learn from Sri Lanka"

MTI Bangladesh headed by Saima Mazhar (who is also a board director of MTI Sri Lanka) has been in operations since 2005 and has worked with some of Bangladesh's leading business groups and industry majors. Saima has led a young team of consultants and analysts, who have delivered some successful projects to conglomerates and family-owned businesses. MTI Bangladesh focuses on advisory and related services in the areas of strategy, re-structuring, process re-engineering and market feasibilities.
Recently, Bangladesh's leading business conglomerate The Gemcon Group retained the services of MTI Consulting for a strategic cross-border M&A assignment, aimed at bringing in domain-specific expertise into the Bangladesh market, along with strategic equity injection.