---
LBO LBR Brand Summit 2016, to be held on July 12, has signed London Stock Exchange Group (LSEG) Business Services Limited Sri Lanka as a partner for this potentially life-changing event that offers both the speakers and content to enable the evolution of the field of marketing locally.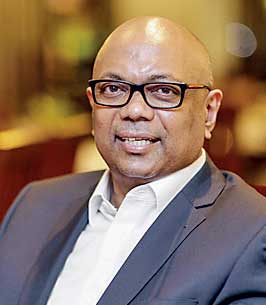 With this year's theme of 'Building Winning Brands in the Digital Age and Strategy Innovation', the 2016 Brand Summit at the Oak Room, Cinnamon Grand will host over 300 business professionals, including corporate and tech sector personalities.
LBO LBR Brand Summit 2016 will feature LSEG Business Services Limited Sri Lanka Country Head Rohan Paulas as a panellist for its highly informative 'Brand Building in the Age of Big Data' session.
An experienced IT professional specialized in turning around IT companies and setting up offshore support centres, Rohan has extensive experience in London and Sri Lanka. He will talk about the solution and approach taken by the group in using data science and analytics to significantly enhance their client's service.
Among the key speakers and panellists to be featured at LBO LBR Brand Summit 2016 are Zoe Lawrence (TNS Asia Pacific, Singapore), Vidya Sivarajah (Fonterra), Supun Weerasinghe (Robi Axiata, Bangladesh), Ramesh Sundararajan (InsightAsia, Singapore), Manuja Kasthuriarachchi (Neotenicity, SocialRoo), Kumudu Gunasekera (Stax), Joe Milward (3M, Sydney), Imal Fonseka (Ceylon Biscuits) and Carlton D'Silva (Hungama Digital Services, Mumbai), Charulata Ravi Kumar (Razorfish, India), Sunil Senapati (ORACLE, Singapore), Atique Kazi/Xaxis (GroupM, South Asia Region), Alyna Haji Omar (JWT, Colombo) and Daniel Posavac (Bonsey
Jaden, Singapore).