---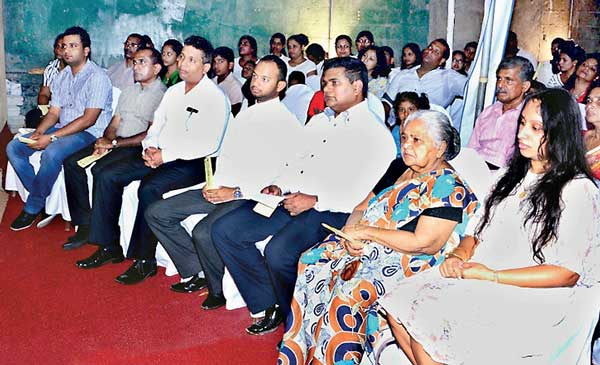 K & D Management Services Ltd celebrated its 10th anniversary recently. Celebrations took place at the company's head office in Kelaniya headed by its Chairperson Grace Silva, giving prominence to Buddhist and Christian religious activities. A n a l l - n i g h t P i r i t h chanting with almsgiving ceremony and a Holly Mass was held simultaneously with the participation of company's directors, distinguished guests and K & D Management Services staff. K & D Management Services Ltd is a company catering to a clientele of reputed institutions such as HSBC, NTB, Commercial Bank, SANASA Development Bank and finance companies, Central Finance,Singer Finance, Asset Line Finance and Abans Finance.
K & D Management Services Ltd having a workforce of over 100 is geared to collect debts of companies scattered throughout the island. S p e a k i n g a t t h e anniversary celebrations, Gamini Silva, Managing D i r e c t o r, K & D Management Services said, it is significant the company gaining much recognition from the corporate sector within a short period of time and being able to diversify its business activities.
He further said, "We are the prime company to induce a new perspective to the debt recoveries sphere in the country. We took a very professional approach adding credibility and good conduct to the debt recovery process. We are the only debt recovery company to hold a service excellence awards ceremony every year to recognize the cream of workers and offer them with gifts and foreign trips.
We intend to put the local debt recovery sector on a higher pedestal to rub shoulders with global standards and also to enhance our group of companies." K & D group o f companies consists of K & D Management Services, K & D Distributors, K & D Investment and Realty and United Professionals' Agency. K & D Dis t r ibutors functions as a distributor of Kelani Cables and ACL products. K & D Investment and Realty Company deals in investments, property development and sales of property. United Professionals' Agency is dedicated to safeguard companies and houses from menacing insects