---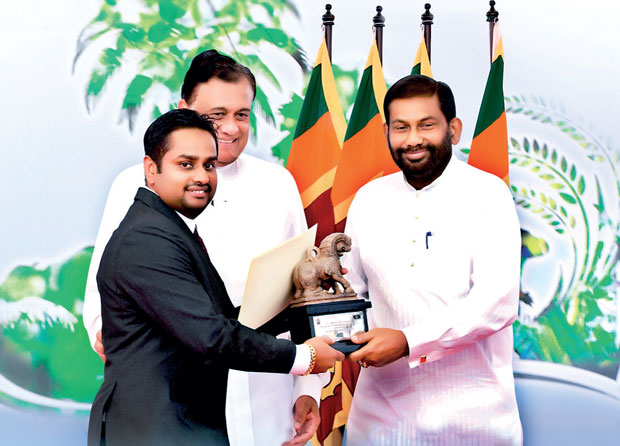 Island Dairies (Pvt) Ltd, Kegalle, a leading company involved in manufacturing dairy products using milk of our own country won the President's award for the island's best manufacturer of dairy products at the recent National Programme on Food Production-2016 organized by the President's Office.

Isalnd Dairies (Pvt) Ltd was honored with a trophy, a certificate and a cash prize. They also could secure the first place in the Sabaragamuwa Province.

Island Dairies (Pvt) Ltd has been certified with ISO 22000, HACCP and GMP quality assurances. They oversee their production process adhering to the established standards and within the safety measures.

They have increased their factory space in order to meet with the bourgeoning demand. As the network of distribution of Island Dairies (Pvt) Ltd is established throughout the island, the customers can readily access delicious and nutritious products of Island Dairies (Pvt) Ltd.

"I believe that this is a result of a collective effort. I convey my gratitude to the staff for shouldering this mission.We are ready to execute the requirements to strengthen the dairy industry of the country even further", said Sampath Liyanage, the Managing Director expressing his views on the victory. Island Dairies (Pvt) Ltd has introduced a series of real-milk and healthy ice-cream widening their market hold.