---
Suboroto Bagchi, India's best selling business author and acclaimed entrepreneur who co-founded Mindtree, a US$ 500 million global IT service company with over 15,000 employees, will be the keynote speaker at the India Day celebrations to be hosted by the Sri Lanka India Society on August 19th.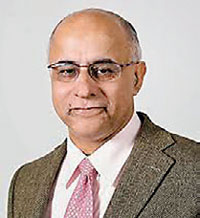 Bagchi will address an august gathering of members and guests of the Sri Lanka India Society on a topic close to his heart, 'The Burden of Dreams'. He stepped down as The Chairman of Mindtree last year, and now functions as the Chairman of Odisha Skills Development Authority.

Having spearheaded Mindtree's growth from the early days to outstanding success globally, Bagchi has pioneered leadership development, knowledge management initiatives and is recognized widely as a Thought Leader in business and entrepreneurship worldwide. He is also closely associated with the White Swan Foundation for Mental Health that enables patients to make well informed decisions on dealing with mental health issues. With a legacy of over 68 years, Sri Lanka India Society has always been committed to consolidating the relations between India and Sri Lanka; over the years, it has undertaken a wide scope of activities in encouraging the development and promotion of social and cultural relations between the two countries.

As every year, this year too, the Indian Independence Day will be celebrated by The Sri Lanka India Society at the North Lawn of Taj Samudra, 7 pm to 10pm. The Chief Guest will be Foreign Minister and The Guest of Honour will be The High Commissioner for India in Sri Lanka.