---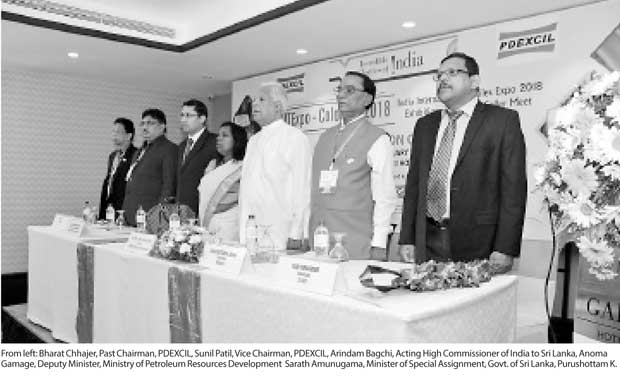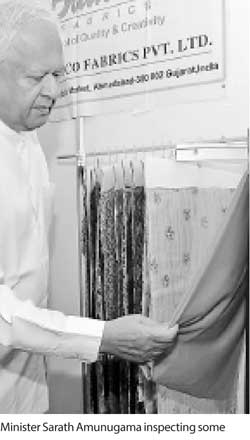 IITExpo-Colombo 2018, a 3-day event, showcasing the textiles of India, is being held from February 21-23 at Galadari Hotel, Colombo.

More than 40 Indian fabric manufacturers and exporters are displaying varieties of apparel fabrics (woven, knitted and non-woven), made-ups, home textiles, traditional items etc in various blends, textures, colours and designs from various clusters of India. Namely; Tamil Nadu (Erode, Salem, Karur, Coimbatore), Solapur, Bhiwandi, Mumbai (Maharashtra), Ahmedabad, Surat (Gujarat), Kishangarh (Rajasthan).

This event is organized by Powerloom Development & Export Promotion Council (PDEXCIL), for the 3rd time in Sri Lanka, with the previous events being held in 2013 & 2017. The PDEXCIL is set up by Ministry of Textiles, Govt. of India for the promotion of overall growth and export of the powerloom sector in India.

Chairman of Powerloom Development & Export Promotion Council (PDEXCIL), Purushottam K. Vanga said, "Sri Lanka is one of the biggest garment manufacturing hub in the neighboring country of India. These garment units largely depend on imported fabrics and thus India serves as a good source of importing fabrics and other textile items. This will definitely be a win-win situation for both Indian and Sri Lankan Entrepreneurs to directly interact to furthering their respective business interest. About 45 textiles manufacturers from India are participating in this event from different clusters/States of India and will be displaying variety of Indian textile items under 'Incredible Textiles of India'. The event will definitely position India as a reliable source of import of textile items to Sri Lanka."

The event is organized for the 3rd consecutive year by Holiday Park (pvt) Ltd Sri Lanka.