---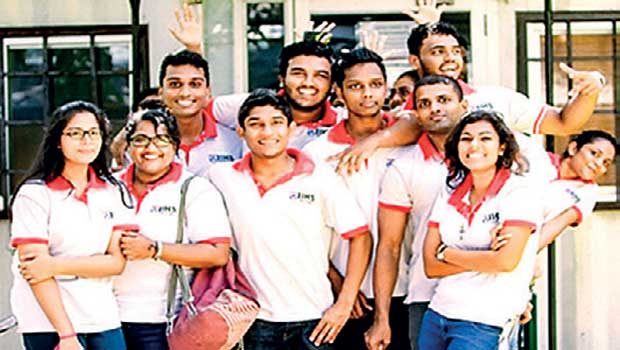 The International Institute of Health Sciences (IIHS) is now Sri Lanka's pioneer International University Learning Centre, where local and regional students gain an opportunity to access the global workforce.

Be a biomedical scientist through the multiple pathways that IIHS has to offer, which gives students to graduate from Deakin University (Victoria), University of New England (New South Wales), University of Canberra (Australian Capital Territory) and Murdoch University (Western Australia), which give students access to four major states in Australia.

This pathway provides the students with the option of completing an advanced diploma in bio medical sciences at IIHS over the period of two years followed by two more years, where the student will be awarded the Bachelors in Biomedical Sciences Degree. This not only gears the student to the Australian education system but it is also financially appealing as the student will save an approximate figure of Rs.60 lakhs.

Upon graduation, the students may obtain a two-year work permit to further their career in Australia. The cost effectiveness element of the programme attracts students from diverse walks of life. The student may also continue to reside in Sri Lanka upon completion of the diploma, where employment opportunities will be made available in private sector hospitals and the food and beverage industry.
Furthermore, a biomedical sciences degree can be used as a stepping stone to a medical degree in Australia.

Registrations now open for the September intake. Speak to Nadeeka on 0768231827/0114651144 for further information.

The role of biomedical scientists include developing and improving medical treatments, vaccines, equipment and techniques involving healthcare and they are widely known for performing and analysing an array of technical procedures to screen, maintain and improve human health.