---
Hotel Developers (Lanka) PLC, the owner of Hilton Colombo, has announced that the State-owned entity will delist its shares from the official list of the Colombo Stock Exchange (CSE) in compliance with applicable regulations and procedures.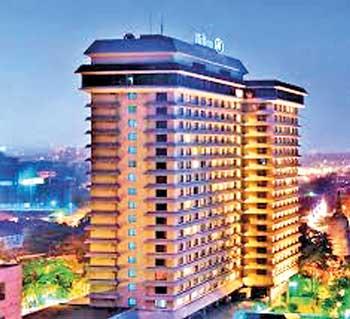 In a filing to the CSE last week, the company revealed that necessary resolutions were already passed by the Board of Directors of Hotel Developers (Lanka) PLC on June 18, 2020 for the delisting under the Securities and Exchange Commission (SEC) Act.

The Treasury holds 100 percent shares of the company being the sole shareholder of it.

Following the passing of the resolutions, the company would move ahead to make an application to the SEC for the announced de-listing in terms of rule 5 (1) under section 53 of the SEC ACT no 36 of 1987 ( as amended).

Further, the company stated that the Treasury would continue to hold the 100 percent issued shares of the delisted entity.

On March 15, 1983, Lanka Japan Hotels, a public limited liability company was incorporated under the Companies Act to implement the Colombo Hilton
hotel project.
On October 20, 1983, the company changed its name to Hotel Developers (Lanka) Limited. In January 1984, a management agreement was signed with Hilton International to manage the hotel and in the same year a public share issue was carried out.

In November 2011, all shares of the company were vested with the government in terms of Revival of the Underperforming Enterprise or Underutilized Assets Act No. 43 of 2011.
A new management agreement was signed in October 2012 and in terms of which, HDL had undertaken to refurbish Hilton Colombo.

In 2019, the company made loss of Rs 325.6 million on Rs. 2.88 billion revenue.