---
The Hayleys group's geographical and sectoral diversity enabled it to deliver earnings growth in an extremely challenging year, with profit-after-tax increasing by 5 percent year-on-year (YoY) and profit attributable to equity holders growing by 40 percent in 2019/20.

Profitability was upheld by the strong performance of the group's export-oriented businesses, which countered the weaker performance of the sectors which were directly impacted by the Easter Sunday attacks and COVID-19 pandemic.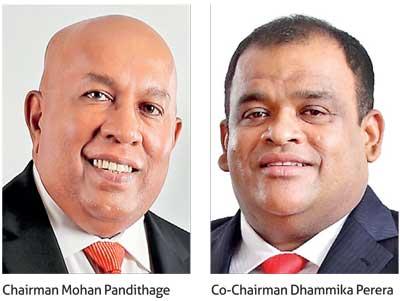 Hayleys' diversified operations, which include 180 companies across 5 continents, presented challenges in finalising the interim financial statements post-COVID 19, the group's resilience and its ability to navigate complexities in this period is a reflection of the diversity of its earnings profile.

The group's turnover declined by 4 percent to Rs.210.31 billion in 2019/20, primarily due to the terror attacks in April 2019 as well as the COVID-19 pandemic in the latter part of the financial year.

The group's core performance improved during the year with EBITDA and operating profit increasing by a respective 12 percent and 3 percent.

Concerted efforts towards driving operational efficiencies and lean initiatives are reflected in the 4 percent reduction in group administrative expenses and widening of the operating profit margin to 8 percent, from 7 percent the previous year. Consolidated finance costs remained relatively unchanged at Rs.13.05 billion during the year. Group pre-tax profit recorded an increase of 1 percent to Rs.5.50 billion while profit after tax grew by 5 percent to Rs 2.89 billion.

Meanwhile, the group recorded consistent balance sheet expansion with total assets increasing by 7 percent to Rs.248.31 billion as at end-March 2020.

Hayleys was one of the earliest to re-commence all of its business operations under stringent safety guidelines following the gradual easing of restrictions.

The group also launched 'Haysmart Initiatives' which sets out clear guidelines for cost rationalisation and exploring new opportunities, which in turn has allowed the group to defer non-essential expenditure and preserve liquidity.
Hayleys PLC, along with several group companies also made contributions towards supporting front-line personnel, communities impacted by the pandemic.

"While disruptions to operations in the aftermath of the pandemic are anticipated to impact Group performance over the short-term, we are confident that the resilience of export businesses will support earnings growth," said Mohan Pandithage, Chairman of Hayleys PLC.

"The purification and hand protection sectors are poised for expansion with strong order books while the gradual easing of restrictions in the country and the resurgence of economic activity is expected to support the recovery of other sectors over the medium-term. I would like to place on record my sincere appreciation to all our employees, who extended their fullest support and commitment to the Group during these challenging times. I would also like to thank our customers, suppliers, business partners and other stakeholders for their continued patronage and confidence."

The Board of Directors of Hayleys PLC comprises Mohan Pandithage (Chairman and Chief Executive), Dhammika Perera (Co-Chairman), Sarath Ganegoda, Rajitha Kariyawasan, Dr. Harsha Cabral PC, Ruwan Waidyaratne, Hisham Jamaldeen, Aravinda Perera, Jayanthi Dharmasena, Rohan Karr and Gamini Gunaratne.