---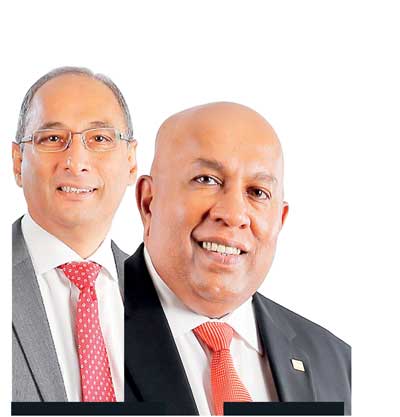 The Hayleys group's textile manufacturing unit, Hayleys Fabric PLC marked a turnaround in the financial year 2015/16 (FY16) amid changes to the firm's top management, cost cutting and productivity improvement measures, the interim financial accounts showed.

Hayleys Fabric saw its profit rising as much as 190 percent in FY16 from a year ago to Rs.261.6 million amid improved top line performance as gross profit grew 19 percent year-on-year (YoY) to Rs.1.07 billion.

However, revenue slowed down 2 percent YoY to Rs.8.49 billion and cost of sales slowed even at faster pace of 4 percent YoY to Rs.7.42 billion.
The earnings per share (EPS) for the year improved to Rs.1.26 from 47 cents. The return on equity improved to 11 percent from 4 percent.

For the fourth quarter ended March 31, 2016 (4Q16) the firm recorded a net profit of Rs.52.8 million, up 45 percent YoY with the EPS improving to 25 cents from 19 cents.
Both revenue and cost of sales fell at similar percentages during the quarter, resulting in a gross profit of Rs.194.3 million, down 8 percent.

The company said its own brand 'Inno', a product developed according to brand-specific requirements, made a positive impact on the performance.

"During the year, the company also made significant investments to upgrade production technology with the introduction of new machinery for the knitting, dyeing and finishing areas, upgrading of printing technology and further enhancing the effluent treatment facility," the company said.
As at March 31, 216, Hayleys PLC held 59 percent of the issued shares of the company. The Employees' Provident Fund had a 2.67 percent stake being the fourth largest shareholder.