---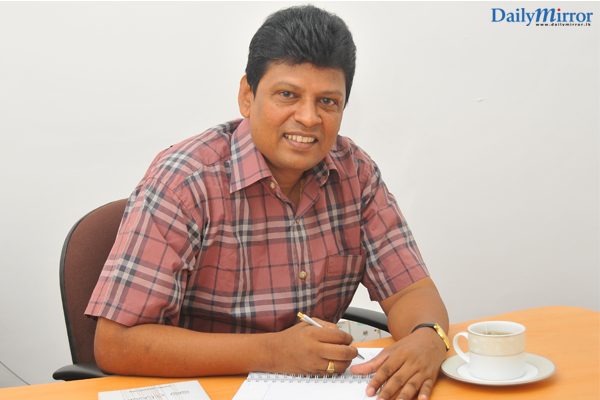 Ajantha Seneviratne - Chief Marketing Officer of Sri Lanka's leading telecommunication provider, SLT
You would most probably have heard the myth about being left-brainedor right- brained according to your capabilities and skills. However, we have extraordinary people who challenge this stereotype by being equally creative, sensitive and thoughtful as well as logical, analytical and objective. For those who know Ajantha Seneviratne, the Chief Marketing Officer of Sri Lanka's leading telecommunication provider, SLT, and read his books, the above myth of left and right brain can be questionable. As a prominent corporate figure, leading a team in one of the most competitive industries in the country, Ajantha is a 'sentimentally analytical' writer, a characteristic which one would usually not associate with Engineers in general. His works show his ability to sensitively observe life and illustrate it back as creative literature.
'Hatharen Hathara' is an open discussion which will be held on 12th July at the Mahaweli Center, Colombo, at 3 pm, to discuss Ajantha's latest four books. The discussion will be led by leading literary critics, Jayantha Chandrasiri, Jayalath Manoratne, Rev. Prof. Pathegama Gnanessara, Dhamma Dissanayake, Sumudu Chathurani Jayawardene and Dr. Nuwan Nayanajith Kumara.
The first discussion of this kind, titled 'Aswennata Peranimithi', based on his first four books took place in April 2015. As this event will be covering the latest four books, it is aptly named 'Hatharen Hathara'.
Ajantha's first published book was 'Mama Avankai', followed by a science fiction 'RidiHuya Binda', a short story compilation 'DuhulSith' and 'Api Apima', a story based on University life.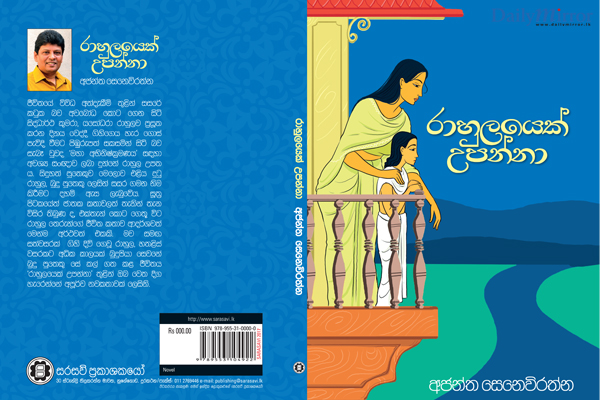 His fifth book took a turn on theme, depicting a deep analysis of spirituality titled 'Sitha, Manasasaha Nomiyena Mama'. Continuing on the same theme his next novel 'Deka Nodutu Peranimithi' explored the reality of being ordained into monkhood. His versatility is depicted in his book 'Akala Prema' in which the story follows an office romance. His latest, 'Rahulayek Upanna' brings to light Lord Buddha's son Rahula's life in a way which has not been attempted before.
"I was an avid reader from childhood. Even though my educational and professional choices did not lend me time to write, my love for literature was never curbed," stated Ajantha. "It was this intense obsession with reading that made me start writing. I'm also a spiritual person. In fact my first job was to teach at a Dhamma school. All these attributes in my life become themes to explore in my writing," he added.
The event promises to be though enriching and a great opportunity to appreciate a contemporary versatile writer.