---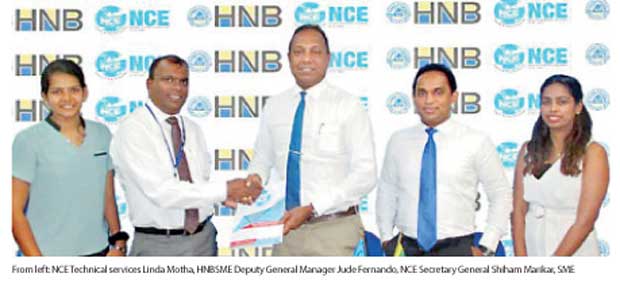 Hatton National Bank (HNB), a leading private bank in Sri Lanka, has joined hands with the National Chamber of Exporters of Sri Lanka (NCE) for the conduct of the important Post Budget Forum of the Chamber on the 15th of November at The Kingsbury Hotel.

Finance and Mass MediaMinisterMangala Samaraweerawill be the Chief Guest at the event which will be attended by a large number of exporters across many products and services sectors, to be appraised of the impact of the budget proposals on their respective sectors.

The main presentation at the forum will be made by KPMGPrincipal Tax and RegulatorySuresh Perera. He will analyze the impact of the budget proposals on the exports sector, and related aspects, focusing on fiscal and taxation issues among others, to enable exporters understand how best to use the assistance and incentives offered through the budget.

The presentation will be followed by a panel discussion, comprising senior officials of the FinanceMinistryInland Revenue Department, Export Development Board, and the well-known Research Organization 'Verite Research' to clarify issues of concern of participants.