---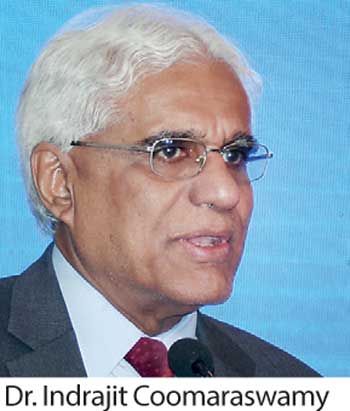 Central Bank Governor Dr. Indrajit Coomaraswamy, who also spoke at the same event, called on audit regulators to collaborate amongst themselves to improve financial sector supervision.

"Cooperation among regulators is important. As a regulator, the fact that we need others should be understood. We should also know what the others are doing," he said.
Following international criticism that such cooperation was lacking, Dr. Coomaraswamy several months ago said that the Central Bank and the other financial sector regulators and monitoring bodies have set up two committees that meet regularly. It is in this context that Dr. Coomaraswamy called for further cooperation.

"We look forward for feedback from audit regulators on such matters. Therefore constructing effective relationships between the prudential supervisors and audit regulators would enhance financial sector supervision," he said.

He also called for rigorous audits into financial institutions.

"We need to know whether audits are robust. We need to be aware of audit risks and challenges faced by audit committees," he said.