---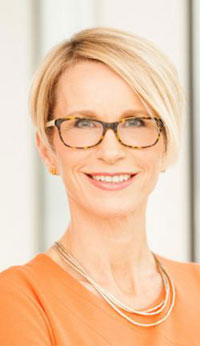 GlaxoSmithKline said yesterday it had chosen its head of consumer healthcare, Emma Walmsley, as its new Chief Executive, after considering internal and external candidates.

She will become the first woman to head a top global pharmaceutical company and only the seventh to lead a business in Britain's FTSE 100 index.

Walmsley, 47, joined Britain's biggest drugmaker in 2010 from L'Oreal and will replace Andrew Witty, who had previously announced his decision to retire on March 31, 2017. She will join the board from January. The decision will disappoint investors such as Neil Woodford, a top shareholder and a critic of the drugmaker's current structure, who wanted to see an outsider appointed to overhaul the company.

However, Walmsley had always been tipped as a strong internal candidate, along with pharmaceuticals boss Abbas Hussain and manufacturing head Roger Connor.
Her appointment is likely to be seen as a signal that GSK will retain the consumer business as a core part of its operations.

"Under Andrew's leadership, GSK has successfully developed into a company with market-leading positions in pharmaceuticals, vaccines and consumer healthcare," chairman Philip Hampton said in a company statement. "These provide excellent platforms for sustainable, long-term growth, and we are confident Emma will successfully build on these strengths."
Shares in GSK fell around 1 percent in early trading.
REUTERS