---
As your wedding looms closer and closer every day, it becomes easy to lose sight of your own personal needs amidst the hectic wedding preparations.
Organizing the venue, finding the perfect wedding outfits, and visiting family and friends during this period can leave you with limited personal time, which often leads to overwhelming feelings of stress and weight gain.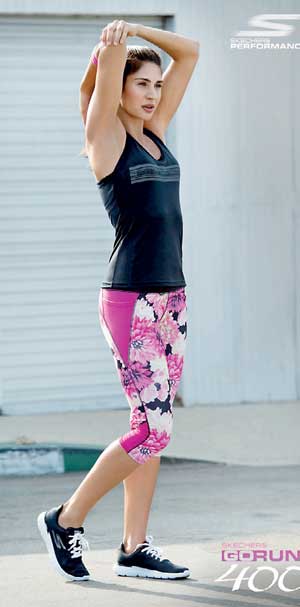 Jogging is one of the most effective ways through which you could de-stress, relax, and keep your waistline trim. The Skechers GoRun 400 range will enable you to run in both comfort and style, so that you could feel healthy, happy, and fit on your special day.
The Skechers GoRun 400utilizes an ergonomic design to provide you an advanced, yet lightweight run. Featuring the progressive Goga Run insole, this shoe absorbs the shock incurred when jogging on surfaces such as concrete, packed dirt, and the treadmill. This insole also prevents the heel and ball of your feet from experiencing pain and soreness by providing well-cushioned support for the feet. Plus, the Goga Run insole relieves the pressure on ankles, calves, knees, and hips thereby, allowing you to jog in extreme comfort.
Other than offering strong comfort value, the Skechers GoRun 400 further enhances your jogging experience. The 5GEN technology and the GO Impulse sensors work together to provide powerful responsive traction and high-energy return, interacting with the ground to ensure that your jogging motions remain smooth. The unique midsolealso produces intense grip and stability that limits the risk of slipping and tripping while running.
Moreover, the biometric construction of the Skechers GoRun 400 makes the shoe suitable for either a seasoned runner or a beginner. The flexible, breathable, and lightweight design is outfitted with an advanced mesh upper that automatically expands with your feet, so that they feel less restricted. The synthetic overlays at the sides and heel keep the shoe well ventilated, so that your feet feel both cool and comfortable even when jogging on a hot day.