---
To allocate Rs.100mn for each electoral division
To introduce several new projects including drip irrigation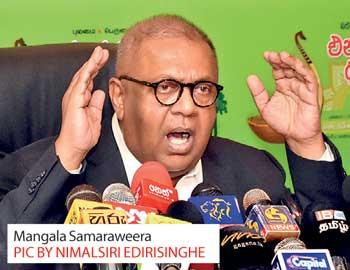 The third stage of Gamperaliya rapid rural development programme is set to begin on September 1 allocating Rs.100 million for each electoral division.

"We received the approval for the third stage of Gamperaliya programme last Tuesday. In addition to the current projects, we are introducing several new projects to strengthen the rural economy," Finance Minister Mangala Samaraweera told reporters in Colombo yesterday.

He revealed the new projects would target empowering dairy farmers, fishermen as well as promoting drip irrigation in the country.
Samaraweera by the end of this year expects each electoral division to receive Rs.400 million for various projects planned for the year.

He noted that the Gamperaliya programme has also been praised by international development agencies such as World Bank, which have expressed their intent to introduce it to other countries. As of August 21, over 97,000 projects worth Rs.45.47 billion have been completed under the Gamperaliya programme with Matale, Kandy, Killinochchi districts nearing completion of second stage projects.