---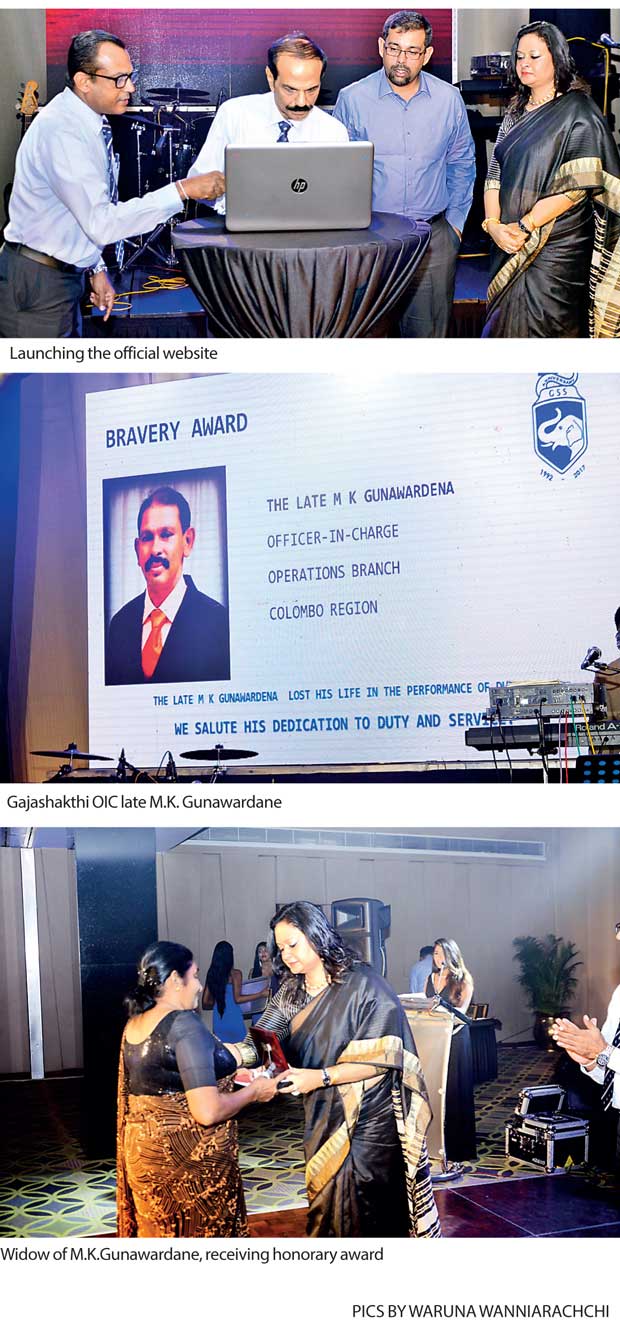 By Piyumi Fonseka
With the purpose of providing security for Chinese companies that have already taken a foothold in Sri Lanka, the Gajashakthi Security Service (Pvt.) Ltd (GSS), one of leading security providers, recently formed a joint venture with Hanwei International Security Services Company Ltd China.

The management of the Gajashakthi made the announcement regarding the new partnership at their 25th anniversary ceremony held at the Hilton Hotel recently.

Delivering opening remarks, GSS Director/CEO Brigadier Tissa Tillakaratne said that the new and revolutionary partnership will help them offer clients even more advanced technology and security-centric innovations.

He stated that, the Hanwei, authorised by Chinese Government to safeguard their interests outside China, is one of the world's largest security providers, with more than 1000 personnel, currently deployed in six countries.

The concept of Gajashakthi Security Service (Pvt.) Ltd was the brain child of the late Major General Vijaya Wimalaratne. The concept was then materialised in Anuradhapura in 1992 by Ranjan Wimalaratne and Gamini Wimalaratne, late brothers of General Vijaya Wimalaratne. The company which was formed with just 13 officers, today provides an islandwide operation service with over 2300 officers.

Reminding the pioneering officers with deep gratitude, Brigadier Tillakaratne said that the company is presently on top of the security field as a civil security force, thanks to the tribulations, courage and determination of the Gajashakthi staff.

"Journey through the last 25 years was not smooth and easy. I would like to thank Former Army Commander, Chief of Defence Staff and Secretary to the Ministry of Defence General Hamilton Wanasinghe, Former Chief Financial Officer of the Gajashakthi Harischandra and a Former Director of the Gajashakthi the late DIG Lalith Gunasekara. They contributed a lot for the company's progress during the last 25 years," Brigadier Tillakaratne said.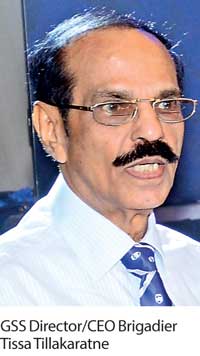 "In reaching excellence in performance, the Gajashakthi gives priority for continuous training for its security officers. Today, with all the hard work, we have progressed to the global market, expanding our horizons internationally by forming a joint venture company named Hanwei Gajashakthi International Security Services (Pvt.) Ltd," he stated.

The partnership between the two companies has brought to Sri Lanka Deep in View Dual-Lens Face Recognition Camera. As the GSS management stated, it is the first time in Sri Lanka that this technology has arrived. According to them, every single person within the camera viewing distance will be recognised instantly and details of the each person will be displayed as included in its data base.

Meanwhile, during the occasion, the Gajashakthi management presented awards in gratitude for dedicated services of Gajashakthi staff. Awards were presented to a group of security officers for their bravery and commendable acts. Another group of officers were offered awards, appreciating their continuous service to the company.

Brigadier Tillakaratne especially mentioned about Gajashakthi OIC late M.K. Gunawardane who lost his life while performing his duties against armed gunmen during the recent Commercial Bank robbery in Attidiya. He said his dedication for his duties will be remembered and saluted.
GSS is also a corporate member of Security Foundation (ISF). Presently, the 360 degree security solutions offered by Gajashakthi include personal security, security for VIPs, surveillance, bank security, specialised security and protection details for live concerts, special events, riot protection and other occasions, armed escort for cash transfers and transportation of valuables, electronic security services and consultation, male and female static guards for banks, apartment complexes, industrial estates and factories. Security officers of the GSS vary to three main groups including Gajashakthi Black Panthers, Gajashakthi Regulars and Gajashakthi Electronic Security Unit.