---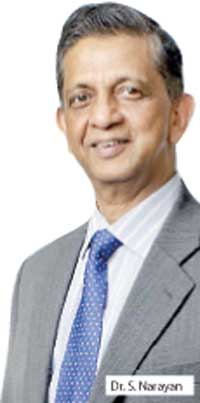 The Lakshman Kadirgamar Institute of International Relations and Strategic Studies (LKI) and the Institute of Policy Studies of Sri Lanka (IPS) will host a joint lecture by Dr. S. Narayan, former Finance Secretary of India, on 'India-Sri Lanka Economic Relations in Modi's India.'

The lecture will be held on November 20 from 4:30 p.m.to 6:00 p.m.at the Lighthouse at LKI, Colombo 7.

It will be followed by an expert panel discussion featuring Dr. Razeen Sally, Associate Professor at the Lee Kuan Yew School of Public Policy at the National University of Singapore and Chairman of IPS and Steven Enderby, CEO of Hemas Holdings PLC. The discussion will be moderated by Dr. Ganeshan Wignaraja, Chair of the Global Economy Programme at LKI.

Dr. S. Narayan served the Government of India in a number of capacities, including Finance and Economic Affairs Secretary, and Secretary to the departments or ministriesof Revenue, Petroleum, and Industrial Development. Dr. Narayan has amassed nearly four decades of public sector experience, from 1965 to 2004, in both the central and state governments in India. He has also served as Economic Advisor to former Indian Prime Minister, Atal Bihari Vajpayee, and was responsible for implementing the economic policies of over 30 ministries.

His policy expertise includes formulating macroeconomic policies, tariff and taxation policies, as well as initiatives for modernising capital markets. Dr. Narayan is a visiting faculty member at several institutions, including the Lal Bahadur Shastri National Academy in Mussoorie.

The audience will include a cross-section of policymakers, scholars and representatives from the private sector, think tanks, civil society, students, and the media.

LKI is a think tank which analyses Sri Lanka's international relations and strategic interests, to provide insights and recommendations that advance justice, peace, prosperity and sustainability. It reflects the vision of the late Lakshman Kadirgamar by promoting the country's intellectual profile in foreign policy research and engagement.