---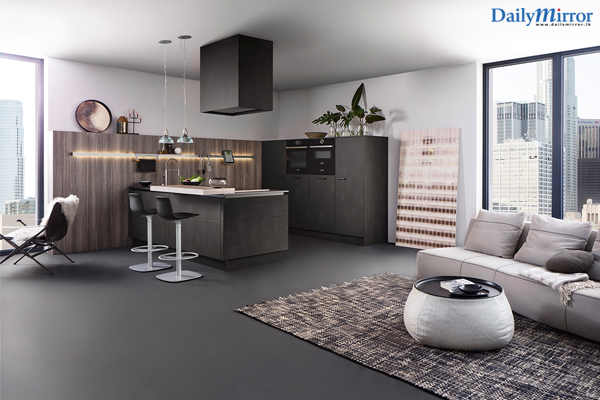 LEICHT, the No 1 best sold premium kitchen brand in Germany, has entered the Sri Lankan market via Centrepoint, a Fairway Holdings company. LEICHT is brought to you by Centrepoint, the leading interior solutions specialist in Sri Lanka. With the introduction of LEICHT, Centrepoint broadens its range of product offerings to introduce the very best of world class brands to our country. Centrepoint supplies kitchen cabinets, wardrobes, doors and flooring to the local building industry. A state of the art uPVC fabrication plant was commissioned in 2013 under Centrepoint Homes to supply uPVC doors and windows to both project and retail markets in Sri Lanka.
The LEICHT brand brings with it over 80 years of expertise in the industry. The LEICHT advantage is widely considered to be the balanced blend of material, colour and light through creative architecture, to make a kitchen interactively contribute to living. LEICHT kitchens are meticulously planned in the company's Design Studio according to modern trends. Kitchens are crafted to be function-oriented with many design innovations inherent therein. LEICHT was recently bestowed the Most Innovative Brand Award 2017 at the industry's Plus X Awards in recognition of its unique product development.
These superior quality German kitchens are of timeless elegance and add the extra dimension to make a kitchen practical and an enjoyable experience. The range can be broadly classified as 'modern' – characterized by contemporary design and providing an ingenious combination of colours and materials together with a sense of the natural that defines the sophisticated expression of a modern style; meeting the fast paced and specialized conveniences of modern living. Fairway Properties will be incorporating LEICHT-fitted kitchens into their luxury apartments, for Elements by Fairway and Aqua Vista in Galle. Fairway Properties views the LEICHT product as a value-added function oriented, design savvy product for its discerning clientele.