---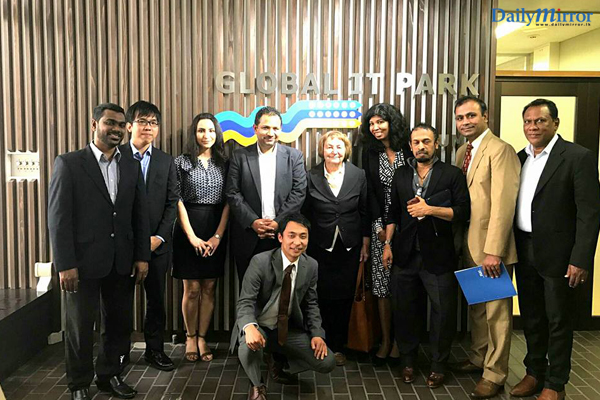 At the Global IT Park in Niigata, Japan
Evolve Technologies (Pvt) Ltd recently expanded its global presence with its latest subsidiary company Evolve Technologies JAPAN Co. Ltd, incorporated in Japan. A brand-newoffice was established at the 'Global IT Park' in Niigata, which is a hub for reputed international IT companies to enter the country's IT market.
Evolve looks to partner with reputed Japanese IT companies to provide them with exceptional software systems and IT services based on offshore or onsite business models.
Evolve offers total IT solutions ranging from customized software developments, NOC & Managed IT Services, Outsourcing & BPO Operations, ERP & Business Management Solutions and Financial Services.
The following product solutions are also planned to be promoted in the Japanese market under the "Evolve" brand - Evolve360 ERP, HRM & Payroll, Hotel Management Systems, Customer Relationship Management (CRM), Restaurant Management & POS, Student Management Systems and the award winning best protection in internet and mobile security software F-SECURE.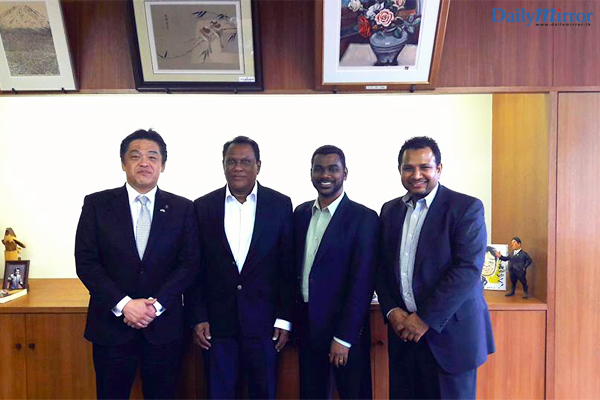 With the MAYOR of Niigata, Japan
Evolve takes pride in having exceptional industry experience and possess highly skilled software and industry personnel who are proven well experienced professionals, who have been supporting & servicing clients for well over 10 years.
Evolve is also a leading BPO (Business Process Outsourcing) company and contributes much to Sri Lanka's foreign investment outcome as well as the younger employment opportunities.
"We are a fully focused team of IT experts who wish to grow rapidly and expand globally," said Chairman, Mr. K. P. L. Pintoe. He further added, "We have provided exceptional software and IT services to clients in UK, Australia, UAE and Maldives. We see very good potential in providing IT services and Software development in Japan and feel very confident that our presence in the Global IT Park will reap many positive results."