---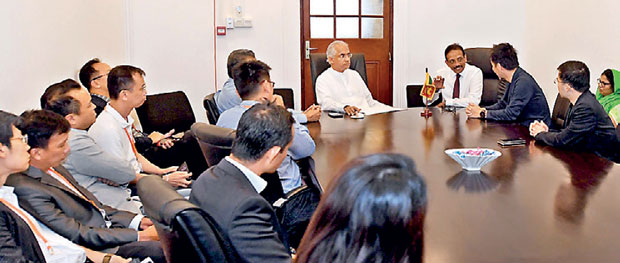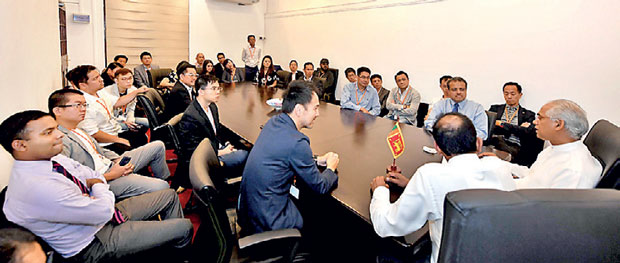 A powerful 35-member group of small and medium entrepreneurs from Singapore called on the State Minister of Finance Eran Wickramaratne at the Finance Ministry recently to discuss the growing opportunities for direct investment in Sri Lanka.

The Singaporean delegation headed by Ong Tze Boon Group Executive Chairman of Ong & Ong Group said that since Sri Lanka has successfully negotiated a series of bilateral trade agreement with several countries, it would be an ideal opportunity for potential investors to reach the international market via Sri Lanka.

The State Minister of Finance said Sri Lanka was favorably negotiating Free Trade Agreements with several countries in the region and invited the Singapore business group who represent the small and medium sector to seize the opportunity to enter the world market through Sri Lanka by investing in the country.