---
National Development Bank PLC Chief Financial Officer (CFO) Faizan Ozman has tendered his resignation following a controversial whistleblowing incident, Mirror Business reliably learns.
A couple of months ago media reported that the bank was to fire Ozman for blowing the whistle late over an alleged serious misconduct by a senior management personal over a year ago, who later left the bank.
However, the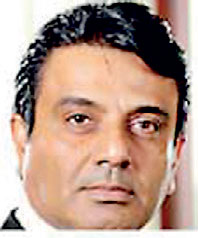 banking sources at that time said Ozman reported the incident within the stipulated timeframe.

Good governance activists maintained that instead of promoting whistleblowing NDB's conduct was appalling.

However, the bank in a statement said it did not take action against any employee for any justifiable complaint under its whistleblowing policy and that the bank had throughout acted to ensure that its internal reporting systems are complied with a timely productive manner at all levels. Ozman joined the NDB Bank in 2011, prior to which he was the Chief Risk Officer/Head of Compliance at Seylan Bank PLC.