---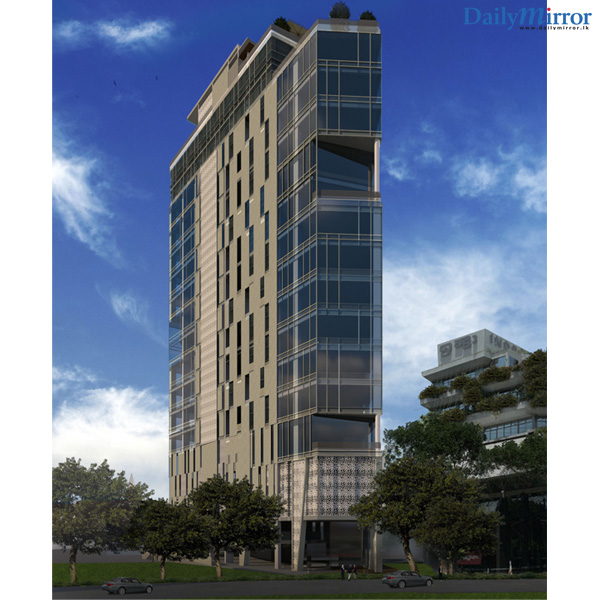 Ekroma's one-of-a-kind real estate projects are generating a buzz in the industry for being truly path-breaking in every sense. Ekroma, known as Ekroma Realtors, is staking its claim as a truly contemporary real estate company with two projects - Elegant 16 and 'Grade A' Office Space, pioneering the boutique housing concept and flexible commercial spaces respectively. Engaged in commercial property leasing, condominium development and strategic investments, Ekroma is a BOI-approved real estate and development company. It is led by a dynamic team committed to maximize the value of their clients' investments by ushering in global real estate trends to the local market.
Scheduled for completion in April 2018, Elegant 16 is poised to unveil the boutique living concept to Sri Lanka, also pioneering the concept of fully furnished ready-to-move-in living spaces. Boutique apartments are a new trend in the real estate market globally. Consisting of two and three-bedroom uniquely curated living spaces, this new-age concept apartment ushers in an exclusive lifestyle concept in Sri Lanka.
Further cementing its credentials as a new age real estate company and proving its diverse expertise, Ekroma will launch the 'Grade A' Office Space, which is an exciting new Commercial space with high end specifications, located in the plush central business district at W A D Ramanayake Mawatha, approximately 40m down from Sir James Peirs Mawatha.
Commanding views of the Beira Lake, the ocean and vibrant city of Colombo, the 'Grade A' Office Space will be the nerve centre of the city within the next couple of years. The much coveted corner offices with sweeping views of the city and the ocean is a dream that the Office Space now fulfills for successful executives.
Bring built 'YOUR way' The Office Space will spiral upwards 15-storeys high with a built up area of 152,000 sq.ft., with 103,000sq.ft being saleable/leasable space, which is customizable for early buyers within the first 6 months of construction.The concept of selling 'Lots', while allowing flexibility for full floor purchases, which is not the norm in the industry.Tapping into the need of the hour, the office space looks to provide Efficient Smart Parking on a total of 3 and a half floors.
Boasting modern, high end features and amenities, the structure will reflect the very latest in infrastructure technology, allowing them to achieve the highest standards in efficiency. High-tech security, high speed elevators, disability access, multi split air conditioning system with the option of VRV X inverter technology said to significantly reduce power consumption, fibre optic high speed internet facilitation through installation of CAT 6 cables, and facility management by a renowned professional company are some of the exciting amenities on offer. Ample parking, dedicated self-catering cafeteria that can house up to 200, Coffee shop, ATM, and rooftop lounge, bistro and bar are facilities that clients will enjoy.
The project partners have been selected carefully for their specific expertise in designing and executing benchmark projects overseas. The architects Ekroma is working with are the Thailand-Based Design Team 3 headed by Mr. Athula Amarasekera. The Australia-based Structural Consultants – CSEC; and Mauritius based EME Solutions, as Mechanical, Electrical and Plumbing consultants. The 'Grade A' Office Space is scheduled for completion in 18 months from time of piling.

Elaborating on the idea behind the 'Grade A' Office Space, Ekroma's Managing Director Mr. Onesh Subasinghe said, "People increasingly want to work in spaces that reflect their personality and are not 'cookie cutter' in appearance. They also need to ensure full value is realized from their prudent investment. With piling commencing in March 2018, Ekroma announces a new trend to Sri Lanka; of offering lots for sale. I call upon those interested to secure early bird rights to this Pioneer Project in Office space"